Mags We Read
Mentioned In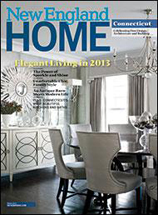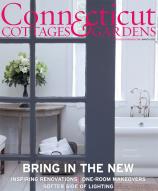 Posts Tagged 'Tom Scheerer'
Sunday, December 7, 2014
The book lists are out for Christmas and it is so fun to see what editors, reviewers and critics are recommending as "good reads" for under the tree. Naturally, we have our suggestions as well.  So, if you are considering a move, a renovation or starting from the ground up with a new build next year, here are some books that we think will inspire you to get started on your projects in the coming year!
All these books can be bought or ordered at Barrett Books. They have other very good suggestions at their Noroton Heights location.  Call to order, or drop in and enjoy the experience of a great book store.
Tags: 15 Shagbark, Barret Bookstore, Bunny Willilmas, Ferguson & Shamamian, Gil Schafer, Jack Staub, Jane Garmey, Katie Ridder, Markham Roberts, Miles Redd, Peter Pennoyer, Susanna Salk, Tom Scheerer, Tory Burch, Victoria Hagan, VIta Sackville West
Posted in Local Lusts, On Our Minds, Renovate | No Comments »
Saturday, February 8, 2014
The snow has now officially become a big "downer" for the start of the SPRING MARKET. It is so hard to imagine that in only 8 weeks we will be watching the crocuses pop up, but keep the faith.
Darien had three new listings this week. Three different neighborhoods, three different price points. I wasn't exactly racing to the phone to call customers after viewing these new listings, but I am certain it was more the effort it took to actually get out of my driveway the morning of "broker open houses" than anything else. Maybe my enthusiasm will return if I focus on some properties in Palm Beach.  Just a thought…
We liked 128 Colony. Colony, a popular street, offers the quintessential suburban neighborhood experience, but not all the houses are situated so well. 128 Colony has a fabulous back yard abutting Woodland Park so you really have some privacy behind the house.  It's in great condition, and has lots of space – a combination that most buyers would put at the top of "the list". Yes, it is in "move in" condition. I suppose the question is can you live with all the wall paper and themes playing out in each room.   Five large bedrooms, three and a half baths, lots of living and entertaining space downstairs with a Great Room off the kitchen. It is quite a package at $2,150,000. Offered by Cathy Lawton at Kelly Associates.
Or you check out a favorite "local" decorator Lee Ann Thornton and see what her magic could do!
Over at 22 Casement, you will find a new listing that offers good space in good condition at a very sensitive price point.  There just isn't anything on the market (yet) mid $1M's. So, by virtue of being in "move in" condition, this will be a hot ticket for people who are looking to get something bigger. Five bedrooms, four baths , approximately 3400 square feet, on a neighborhood street close to Town. Offered by Sarah Littlefield at William Raveis/Darien, asking $1,699,000.
If you would like to brave the weather and go out to see some properties, maybe these properties, give us a call.  Our driveways were just plowed!
If you are currently working with an agent, this is not a solicitation.
Tags: 128 Colony, 22 Casement, Lee Ann Thornton, McKinnon and Harris, Tom Scheerer
Posted in Real Estate | No Comments »
Monday, September 2, 2013
We are waiting with great excitement for the new Tom Scheerer book to come out.  Some know him for his divine colors, wall paper choices and mix of antiques with modern living.  A few have been wrapped in his vision down at Lyford Cay.  And, if you are someone who is not familiar with his design and style, this book will take you away to a place even Calgon couldn't.  It's coming September 10.  Check it out. It's stunning.
Some of Tom's rooms we love
Barrett Book Store  has ordered about six copies.  Call and reserve yours!
Tags: Barrett Book store, Tom Scheerer, Vendome Press
Posted in Local Lusts, On Our Minds | No Comments »
PINEAPPLE IS A BOLD STATEMENT OF WEALTH, HOSPITALITY, AND WELCOME.
USEFUL ANYWHERE GENIAL GUESTS ARE GREETED AND ENTERTAINED.