Mags We Read
Mentioned In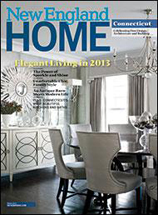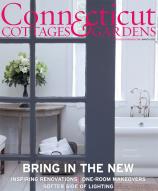 Archive for July, 2013
Thursday, July 18, 2013
In the market for some great fabric without the steep price? Then look no farther than Darien's own Consignment Girl. This Schumacher piece offered is from the Hampton Diamond Court collection in Brick. The fabric is 100% cotton and produced in India. According to the Schumacher website the design inspiration is as follows: "This small scaled geometric cotton weave has the look of an embroidered fabric with its raised stitch effect." The repeat is straight, width is 53″, horizontal repeat is 0.875, and the vertical repeat is 1″. You name the price on this one and it's yours! It just may be the ideal something you need to recreate an old chair or freshen up a sofa or window seat with fun pillows.
Posted in Consignment | No Comments »
Wednesday, July 10, 2013
The house is fantastic!! NOW IS THE TIME to get in there!  You will still have a few weeks to enjoy the pool if you move quickly.   Superb pool parties and candle lit evenings await!
I am sure you can imagine how it was for me when this came on the market today.  I have been waiting for something new to love, to show, and to sell!  LOVE LOVE LOVE this 1927 beauty.  And the location isn't shabby either. Delafield Island overlooking Goodwives River!  This is a rare opportunity for someone, and I am certain this house will go fast. This vintage fabulousness doesn't come on the market often.  No plastic shutters. Beautiful clapboard siding.  Additions that have been added over the years seamlessly. So, if you are in the market for something special in Darien, here it is!  Five bedrooms, 3 1/2 baths on approximately 1.5 acres.  Pool and pool house!  Asking $3,150,00. (Originally listed at $3,295,000). Listed by Hannah Burge and Nan Peter at Kelly Associates. THIS PROPERTY HAS AN ACCEPTED OFFER.
The first showings are after the (brokers only) open house on Tuesday, April 2nd.  If you have a broker, get your appointment scheduled today! If you don't, call us!  We would love to show you  this fabulous house.
Did I tell you I think its fabulous?  How many times did I say that?  Yes, this is a house to love! No work needed.  Just bring your favorite decorator. (No, the owner is not leaving her stuff!)  I was thinking some of my favorites, Jeffrey Bilhuber or Amanda Nisbet.  Two very different approaches to interior design but both would bring great style and chic to this gorgeous old house.
If you are currently working with a broker, this is not a solicitation.
Posted in Real Estate | No Comments »
Monday, July 8, 2013
There are still some great and wonderful houses out there for you to snatch up after a VERY BUSY spring.  Many properties were sold within hours of hitting the market, including 2 of our listings, but there are some that are still on the market and are great opportunities for someone. Here are a few of our favorites:
All of these homes are offered through Kelly Associates.
Posted in Real Estate | No Comments »
PINEAPPLE IS A BOLD STATEMENT OF WEALTH, HOSPITALITY, AND WELCOME.
USEFUL ANYWHERE GENIAL GUESTS ARE GREETED AND ENTERTAINED.