Mags We Read
Mentioned In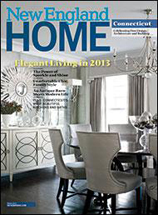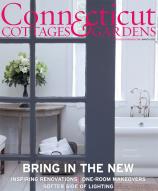 Posts Tagged 'Katie Ridder'
Monday, March 7, 2016
As we roll into March, I am happy to report that there are a lot of really fabulous houses on the market in all price ranges. Spring is in the air and the weather conditions are perfect for house hunting so if you are thinking of making a move, get out there! More than 12 Brokers Open Houses last week had us "high tailing it" all over town and gave us a peek into what buyers can look forward to.
By far, I have to say, the Jewel in The Crown on the Open House circuit was 57 Knollwood.  Set at the end of the street, and on a beautiful open lot. You really can't do better than this.  Demonstrating that Big is NOT BETTER this house has 4 bedrooms, two full and one half bath, high ceilings and beautiful details that include a slate roof. Asking $2,250,000 offered through Houlihan Lawrence. SOLD AND CLOSED
Next I headed over to the two new listings on Beach in the beloved neighborhood of Noroton Manor. Both houses are terrific and both are listed by Houlihan Lawrence.
5 Beach, asking $1,895,000, has four bedrooms, three and one half baths and a massive finished basement! Great curb appeal and some very nice detail in this 1931 house. (This house is no longer for sale)
16 Beach also came on this week, and it too has a lot to offer.  Including opportunity for expansion!  Four bedrooms, three and one half baths, flat back yard. It's renovated and move in ready.  This house is a great option in a super location. Asking $1,625,000. SOLD
Also on the market is 3 Timber Lane and 17 Winding Lane.  Different neighborhoods and different styles but nice options for the price point in the mid-two millions.
Feeling proud that HL has such great inventory. But, I will say that the house on 3 Edgerton Court, listed by Halstead, was also a very well done. Deceivingly small from the outside, the house has five bedrooms, four and one half baths and a third floor adding yet more space to the spacious floor plan. Totally renovated in 2007, the house looks brand new and really well maintained.  Great price point for so much space!  And, you really can walk to the train from this address as well as to the middle and high schools!
Excited to get out and show some of these. If you are interested in seeing any one of these houses, give us a call. Or, if you are thinking about selling your house give us a call.  We would love to help you learn more about the market and discuss where you house fits in.  After all, we love real estate!
If you are currently working with an agent/broker, this is not a solicitation.
Tags: Katie Ridder, Robert Cardello, slate roof, Urban Electric Co.
Posted in Real Estate | No Comments »
PINEAPPLE IS A BOLD STATEMENT OF WEALTH, HOSPITALITY, AND WELCOME.
USEFUL ANYWHERE GENIAL GUESTS ARE GREETED AND ENTERTAINED.