Mags We Read
Mentioned In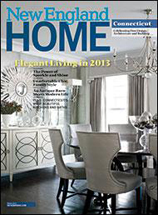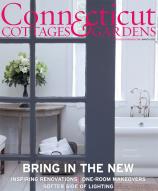 Archive for December, 2013
Monday, December 23, 2013
With a little more than $13,000,000 put under contract this year, 2013 was very busy at Real in Darien. Most significantly, we sold our three listings within a week of hitting the market, when the average listing is on the market for 169 days.  If you are thinking of getting into the market in 2014, we would love to help you sell and/or buy your next house.  The right broker makes all the difference! 
1. 25 Brush Island – after finding the buyer for 27 Brush Island last year, we were able to secure 25 Brush Island for our customers who had been renting the main house for the past two years.  Asking $4,495,000 offered through Kelly Associates.
2. 13 Oak Park – Our listing asking $1,150,000.  SOLD in A WEEKEND with multiple bids.
3. 60 Gardner Street – Our listing asking $1,099,000.  SOLD the first weekend on the market.
4. 207 Middlesex – Our buyers bought this fantastic new construction in May.  Asking price $1,725,000.  They were able to work with the builder to customize and add upgrades to the original plans.
5 .207 Middlesex – Our listing asking $1,995,000. Accepted offer in the first week on the market and now UNDER CONTRACT.
5. 327 Middlesex – A Kelly listing asking $849,000. Our Buyers are planning great things for this fabulous location at the top of Leroy Avenue.
6. 45 Swifts Lane – Asking $2,995,000.  Our buyers fell in love! UNDER CONTRACT. Offered through Halstead/Darien office.
7. 236 Tokeneke Road – A rental asking $3,600. RENTED by our customers.
There is a lot to look forward to in 2014.  We anxiously await many fabulous new listings!
HAVE A WONDERFUL CHRISTMAS AND A HAPPY NEW YEAR!
Tags: 13 Oak Park Avenue, 207 Middlesex, 60 Gardiner Street
Posted in Real Estate | 2 Comments »
PINEAPPLE IS A BOLD STATEMENT OF WEALTH, HOSPITALITY, AND WELCOME.
USEFUL ANYWHERE GENIAL GUESTS ARE GREETED AND ENTERTAINED.