Mags We Read
Mentioned In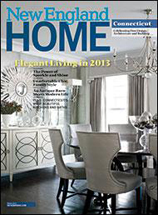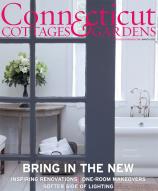 Posts Tagged 'Victoria Hagan'
Sunday, December 7, 2014
The book lists are out for Christmas and it is so fun to see what editors, reviewers and critics are recommending as "good reads" for under the tree. Naturally, we have our suggestions as well.  So, if you are considering a move, a renovation or starting from the ground up with a new build next year, here are some books that we think will inspire you to get started on your projects in the coming year!
All these books can be bought or ordered at Barrett Books. They have other very good suggestions at their Noroton Heights location.  Call to order, or drop in and enjoy the experience of a great book store.
Tags: 15 Shagbark, Barret Bookstore, Bunny Willilmas, Ferguson & Shamamian, Gil Schafer, Jack Staub, Jane Garmey, Katie Ridder, Markham Roberts, Miles Redd, Peter Pennoyer, Susanna Salk, Tom Scheerer, Tory Burch, Victoria Hagan, VIta Sackville West
Posted in Local Lusts, On Our Minds, Renovate | No Comments »
Tuesday, March 12, 2013
There is a new listing on Middlesex. I saw it a few years ago when the Builder – a guy from Rowayton – was finishing it, and listing it for sale with his wife (a local Darien broker). It was the nicest "new construct" I had seen in a long time. Every detail was so beautiful, the space was big but not like a McMansion; it felt so gracious. I seem to recall that De Terlizzi did some work with the builder adding very beautiful finishes and touches of color that pop even in their subtlety. At the time I was thinking that if I was going to move out of the city, this would be the house!(A girl can dream can't she!) Of course, someone else bought it, and now it's on the market again. Offered through Kelly Associates with Cathy Lawton. Asking $4,495,000.
Some highlights:
Top of the list for my pick for a decorator for this one? Meg Braff, or Philip Gorrivan would bring great ideas and execute a wonderful fresh, chic yet timeless interior for this house. Check out their sites if you haven't before. Or, maybe Victoria Hagan, if you want to keep the "biz" local.Take a look at Victoria's recent book for some inspiration. Great mudroom in that book!
Listing curtesy of Kelly Associates, Darien CT.
If you are currently working with an agent, this is not a solicitation.
Tags: Amanda Nisbett, Middlesex stunner, Philip Gorrivan, Victoria Hagan
Posted in Houses We Love, Real Estate | No Comments »
PINEAPPLE IS A BOLD STATEMENT OF WEALTH, HOSPITALITY, AND WELCOME.
USEFUL ANYWHERE GENIAL GUESTS ARE GREETED AND ENTERTAINED.