Mags We Read
Mentioned In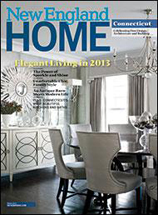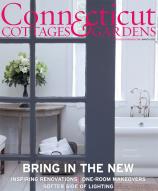 Posts Tagged 'Barrett Book store'
Monday, September 2, 2013
We are waiting with great excitement for the new Tom Scheerer book to come out.  Some know him for his divine colors, wall paper choices and mix of antiques with modern living.  A few have been wrapped in his vision down at Lyford Cay.  And, if you are someone who is not familiar with his design and style, this book will take you away to a place even Calgon couldn't.  It's coming September 10.  Check it out. It's stunning.
Some of Tom's rooms we love
Barrett Book Store  has ordered about six copies.  Call and reserve yours!
Tags: Barrett Book store, Tom Scheerer, Vendome Press
Posted in Local Lusts, On Our Minds | No Comments »
Saturday, April 6, 2013
I was just sent a copy of The Welcome House , a new book published by Rizzoli.  The authors, Jane Schwab and Cindy Smith are the owners of Circa Interiors & Antiques.  These ladies are not "amateurs" in the land of interior design; their projects are stunning, and very sophisticated. Their shop and website will distract you for hours so give your self some time if you start to peruse!  (I haven't had that much fun since I discovered Hollyhock years ago!) In Bunny's forward she writes that when she walked into their shop for the first time she "wanted everything in there".  So, you get it.  We are so glad to add them to the list of the ones we love!
Their first book is superb. We see a lot of books and talented designers but the level of attention to detail and sensibility they bring to the table raises the bar.  It certainly helps that they have the fabulous architecture of Charlotte and other special places (Jackson Hole, Palm Beach) as back drops to their work. Good architecture and good interior design… my heart goes pitter patter.
I instantly thought of the gorgeous listing 86 Delafield Island when I was looking through the book.  I would love to see their magic work there.  The book is available at Barrett Bookstore here in town, across from Palmers.  Go take a peek.  You are certain to leave with your own copy!
Tags: 86 Delafield Island, Barrett Book store, Bunnny Williams, Circa Interiors & Antiques, The Welcoming House
Posted in On Our Minds | No Comments »
PINEAPPLE IS A BOLD STATEMENT OF WEALTH, HOSPITALITY, AND WELCOME.
USEFUL ANYWHERE GENIAL GUESTS ARE GREETED AND ENTERTAINED.