Mags We Read
Mentioned In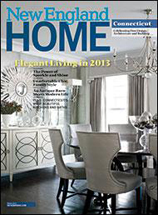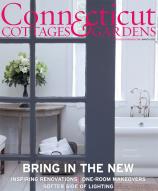 Archive for November, 2012
Wednesday, November 7, 2012
So much has been going on the past few weeks. Our Sister Parish Design trunk show was a great success.  If you missed it, check out the website!  It really is great stuff.  www.sisterparishdesign.com .
Then the hurricane!
It is time to get back to work and update you on what we have seen out "on the trail".   Here are some highlights:
14 Park Place is a really nice, sunny home listed for $889,000.  This 1990 square foot home has a wonderful kitchen and breakfast area that open to a spacious family room (with radiant heat).  On the 2nd floor are 2 bedrooms (was 3 converted to 2) and the third floor has a spacious master.  It has numerous closets and a spa like bathroom. It's a winner! This price range has been limited so I am excited to show it to some clients this weekend. (This property is no longer available. Prudential CT.)
278 Noroton Avenue, listed for $1,285,000, is the home I used to live next door to.  It is a very distinctive green victorian with a unique garage portico and porch with a turret.  This home has a lot of rooms and space and with a good architect, could be a landmark in this area. Listing through William Raveis.
8 Fox Hill Lane is a cape with a ranch feel that has been fully supped up (listed for $2,195,000).  4516 square feet, 5 bedrooms and 1 lovely acre on a great in town street.  It has loads of gracious sun filled rooms and a very elegant feel.  The kitchen is on the smaller size but I loved the green painted cabinets. Listed by Leigh Finley at Kelly Associates.
Noteworthy Price reductions:
79 Hollow Tree Ridge Road has been reduced from $1,575,000 to $1,395,000.  Who can forget the Benjamin Weed House that is just a few homes down from 89 Hollow Tree. With its 4 foot high fireplace with beehive oven and modern updates, this home should not be overlooked. THIS PROPERTY IS NO LONGER AVAILABLE/ Kelly Associates.
Both these homes are favorites of ours and we are surprised they are still available.  Quite an opportunity here!
If you are working with an agent, this is not a solicitation.
Tags: Fox Hill Lane, Hollow Tree Ridge Road, Norton Avenue, Park Place
Posted in Real Estate | No Comments »
PINEAPPLE IS A BOLD STATEMENT OF WEALTH, HOSPITALITY, AND WELCOME.
USEFUL ANYWHERE GENIAL GUESTS ARE GREETED AND ENTERTAINED.