Mags We Read
Mentioned In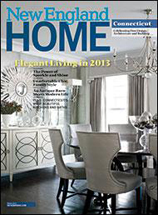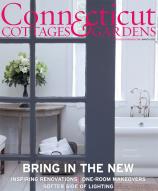 Archive for March, 2015
Tuesday, March 10, 2015
Let's here it for Spring… and a new listing that we are jumping up and down about.  LOVE LOVE this 'new to market' house, situated on a level acre on the back end of Peterick Lane.  If you are looking for charm, quirky, and a gorgeous newly renovated kitchen – oh and did I mention TONS of sunlight – this may be what you have been waiting for.  Came on today at $1,645,000. It has four bedrooms, two and a half baths and a total of about 3300 square feet. First 'brokers open' is today (Tuesday, March 10) so unless you are on another agent's blast, you are hearing it here first! Listed by HoulihanLawrence/Darien.  SOLD AND CLOSED.
It warms my heart when I walk into a house that is unpredictable. Seemingly "cottage" like from the outside, it's absolutely spacious as you make your way from sun lit from to sun lit room. A gorgeous new kitchen and extra large great room in the back is where you will spend most your time.
The rest of the house takes on a very Sweedish feeling.  Light paints, simple lines, wide floorboards. It feels like you float through from room to room.
I kept thinking about Penny Morrison and Caroline Irving and how they would decorate this house.  I have visions of all those gorgeous textiles and textures throughout this house.  Simple walls, not a lot of wall paper, but some of those unparalleled combinations they create.  Check out the sites pennymorrison.com and irvingandmorrison.com
Let us know.  We would love to show this little gem.  Even if you are not in the market, this just might be what you didn't know you were looking for!
If you are currently working with an agent, this is not a solicitation.
Posted in Local Lusts | No Comments »
Thursday, March 5, 2015
Despite the long winter, we have been putting our snow boots on and taking the snow banks head on.  The spring market started early for us with 2 signed contracts, 1 listing to be launched this spring, and numerous other deals in the works.
While overall we are still not thrilled with the inventory numbers, we are making progress.  More homes are starting to come on and even some bidding wars to go along with them (topping the list is 10 Christie Hill…flew on and off so quickly, if you went out to shovel you missed it) .
37 Stephanie Lane is a beautifully appointed 4 bedroom home.  It has a deck that spans the back of the house and numerous  doors and windows to take advantage of the sunsets the site offers. Listed at $2,285, 000 through Houlihan Lawrence.
If you are ready to plunge into spring, give us a call. With daylight savings and 50 degree weather forecasted for next week, it will be here before we know it.
Tags: Stephanie Lane
Posted in Local Lusts, Real Estate | No Comments »
PINEAPPLE IS A BOLD STATEMENT OF WEALTH, HOSPITALITY, AND WELCOME.
USEFUL ANYWHERE GENIAL GUESTS ARE GREETED AND ENTERTAINED.