Mags We Read
Mentioned In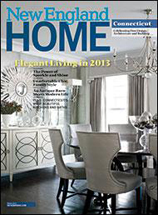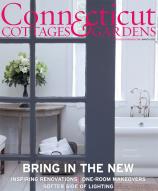 Archive for September, 2014
Friday, September 19, 2014
I keep thinking that it is "bloggers block" that is preventing us from posting new and beautiful houses on the market, but in fact it is low inventory! In certain price points there is still extremely limited inventory. Yikes!
25 Georgian is back on the market after the new/current owners added central air and stripped the wall paper (although some of it was cool vintage). We really liked this house when it was on two years ago.  And, we still like it mostly because it remains a fabulous opportunity for a house on a nice street waiting for someone to put their own style and renovation in motion. Something of note here is that the upstairs has a nice wide hall way and the bedrooms are large.  It really offers good space both upstairs and down; four bedrooms (or possibly five), four baths and space in the basement!  Hitting the market at $1,395,000 offered through William Raveis. (Also for rent at $5750.).
32 Miller Road sits at the top of the hill.  Worth noting is the flat and open property giving it the outdoor space everybody loves. The price is smack in the middle of that $1,000,000 – $1,500,000 sweet spot presenting as the sought after expanded cape that is move-in ready. It is waiting for your "chicness" to arrive.  One suggestion… if you are tired of the usual HomeGoods or Ikea solution for decorating, try HomePolish, a fabulous new decorating resource that won't kill your wallet.  Four bedrooms, two and a half baths, approximately 2700 square feet on about half an acre. Asking $1,399,000 offered through Kelly Associates.
Additionally, 31 Prospect is a MUST SEE. This is a fabulous "in town" house – something that we don't have a lot of in Darien. This comfortable and cozy house has four bedrooms, three and a half new baths, along with a kitchen that will fast become the 'hub' of your new home. The living room is a fabulous size (and screaming for some gorgeous wall paper) that will surely host many memorable dinner parties. The house shows beautifully and truly feels like a "home". If you would like to find out more, let us know! These houses on Prospect don't linger on the market. It's a Sotheby's listing asking $1,625,000.
Posted in Real Estate | No Comments »
PINEAPPLE IS A BOLD STATEMENT OF WEALTH, HOSPITALITY, AND WELCOME.
USEFUL ANYWHERE GENIAL GUESTS ARE GREETED AND ENTERTAINED.