Mags We Read
Mentioned In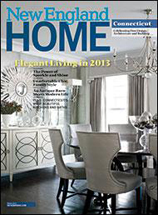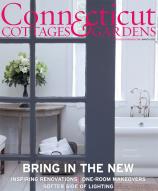 Archive for June, 2014
Monday, June 30, 2014
If you're in the market for some sleek and chic outdoor furniture, look no more; you've hit the jackpot! Check out the bonanza below:
E-mail mymfaulkner@optonline.net for assistance.
Living area pieces by Modern Outdoor:  Large sofa, club chair, two end tables, ottoman, and umbrella with stand.  
Dining Set by Modern Outdoor:  Table, two end chairs, two benches. 
PRICE:  $3,000
Turquoise bistro table and chairs:  PRICE:  $100
Four chaise lounge chairs by DWR:  One has a slight tear.  PRICE:  $1,500

Posted in Consignment | No Comments »
Wednesday, June 25, 2014
A custom home built in 2005 by Country Club Builders came on the market on Pembroke, undoubtedly one of our favorite streets in town.  The 'wow factor' is intense here. This is not a house for the faint of heart.  If you are a buyer looking for that statement piece; that Frontgate representative; the house that is built like a fort – totally private and sound proof, this could be it.  Most impressive is the interior stone work in the kitchen, the fireplace in the family room as well as the downstairs play room.  Really, there is nothing else like it.  Asking $4,895,000 offered through Kelly Associates.
Please call us to look at this grand, gracious and quite impressive house.  As you know, we would love to show it to you.  This just might be the dream you are waiting to have!
If you are working with an agent, this is not a solicitation.
Posted in Real Estate | No Comments »
Tuesday, June 24, 2014
8 Bayberry Lane (even the name is sweet) came on the market Friday and the first Brokers Open was today. It's very tastefully done with four bedrooms, two baths, approximately 1900 square feet, and that price tag that seems to get all the attention. Who wouldn't want to live in a charming "english cottage" house!  It may not be Surrey, but it really has "something" that someone is going to love! Showings started last Saturday, so get in there fast! Asking $1,095,000.
The pictures do not really do this wonderful little house justice. There are details, nook and crannies and a lot of "je ne sais quoi" that you just have to see for yourself. If you would like to see this charmer, then give us a call.  We would love to show it.
If you are currently working with an agent, this is not a solicitation.
Posted in Real Estate | No Comments »
PINEAPPLE IS A BOLD STATEMENT OF WEALTH, HOSPITALITY, AND WELCOME.
USEFUL ANYWHERE GENIAL GUESTS ARE GREETED AND ENTERTAINED.