Mags We Read
Mentioned In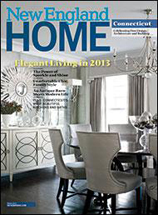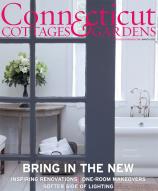 Archive for October, 2013
Friday, October 25, 2013
I ran into a friend (and fellow RE agent here in town) on the open house trail last week.  She turned to me and said "have you guys become decorators?"  I said "oh no! does it look that way?  I couldn't decorate my way out of a brown box!" The thing is, it's hard to walk into a house and not start to brainstorm about what one might/could do with it.  Or, if I wanted to sell it to someone what I might say about the decorating possibilities.  I LOVE to imagine how different decorators might do things in all the houses we walk into.  So, when we see all this fabulous treasures at the Antique Center, we feel it is our obligation to report back to our readers about all the gorgeous pieces, and fabric, found at the Antique Center.  The fabric room is truly one that stands far apart from any other retail source in Fairfield County, but more on that next time.
Enjoy this weeks "picks"!
A STUNNING pair of custom twin headboards. The paisley/trim color/nail heads make this a must have.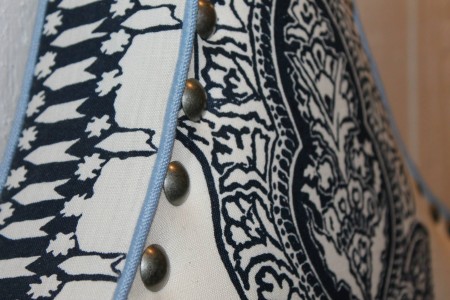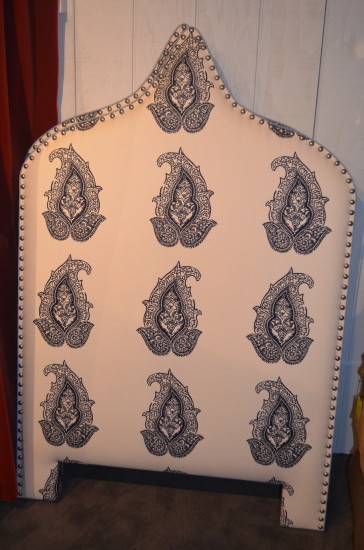 We absolutely LOVE-LOVE-LOVE  these planters. If you have a wide porch with room for hanging plants, these are a"must have". We rarely see one's so fabulous. (Gorgeous option for fabric samples as well!)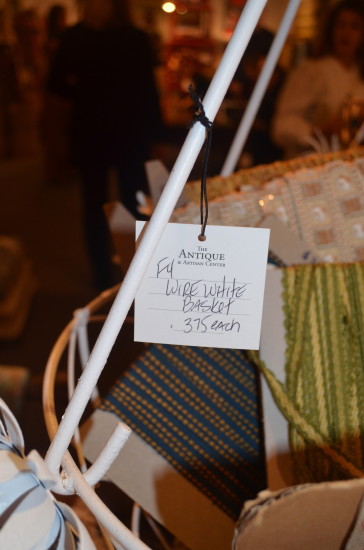 Call the Antique Center – or better yet, go down there – for more details. There are three or four of them in the fabric room.  Call the Antique Center for more details.
.
Look what we saw! A beauty by Lynne Byrne
Have a great, fall weekend!
Posted in Local Lusts, On Our Minds | No Comments »
PINEAPPLE IS A BOLD STATEMENT OF WEALTH, HOSPITALITY, AND WELCOME.
USEFUL ANYWHERE GENIAL GUESTS ARE GREETED AND ENTERTAINED.