Mags We Read
Mentioned In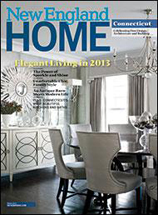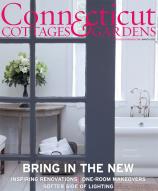 Archive for June, 2012
Friday, June 22, 2012
Summertime often brings buyers who are looking to get settled by the time school starts up in the Fall.  It is also a great time to showcase a property that didn't make the Spring cut.  Gardens are lush, and all the hard work getting the house ready for the season is finished.  The beaches are open and busy (don't forget to go to our brand new Weed Beach!).  Whether you are a buyer or a seller, summertime in Darien is the best!
Right now, there are 165 properties on the market (that fluctuates daily). It brakes down like this: approximately 40 of the properties are under $1M, another 50 or so are listed between $1 -$2M, 33 are listed between $2-$3M, 20 listed between $3 -$4M, 8 are listed between $4-$5M and the rest are listed over $5M.  If you are ready to take the plunge, here are some things to consider.
93 Noroton Avenue OOOOzes with charm.  This 1900's Victorian has high ceilings and old world charm combined with today's amenities which the current owners have pulled together with loving care.  There is no denying the curb appeal, but its proximity to a major intersection  (and we mean major!) in Noroton has prevented buyers from taking the plunge.  Asking $665,000 this location is actually ideal; walk to Baker Park (which it's directly next to), train (no paying to park), as well as shops, offering first time buyers, or anyone else, an affordable option in Darien. Maybe more affordable than you ever thought! Listed by Sharon Roda at Kelly Associates. PROPERTY OFF THE MARKET
8 Edgerton Street is a sweet little house at the leafy end of  this street.  The house is renovated pretty well, has 3 bedrooms, 1 1/2 baths, separate garage and a large back yard. The bath situation is not ideal – only 1 full upstairs, but If you are moving to Darien in the next few months, this house might be the perfect house to come home to.  Walk to train and shopping from this very central location! Asking $869,000, doesn't this look like a house you could make into a home! Listed by Christie Veeder at Kelly Associates.  THIS PROPERTY IS SOLD
13 Oak Park Avenue is arguably one of our favorite houses in the price range.  This house has been renovated with a great eye, and excellent quality finishes.  This property harks back to "Fab Master Bath" if you recall, and it still holds true.  Nothing has come on like it since we first went to see it.  If there is a house that has "more bang for the buck" than you would typically  find in a house in this price range, this is it.  Some people will call it over improved.  We call it beautifully done. Owner is a serious seller and this will be a fantastic house for someone!  3 bedrooms, 2 1/2 baths asking $1,069,000.  Go check it out. PROPERTY IS NO LONGER ON THE MARKET.
19 Prospect Avenue has the coveted location, great space (the kitchen and breakfast room is our favorite) and beautiful backyard. We would be equally happy seeing the house left as is, or seeing a renovation going on to create a fabulous place your grandchildren will visit one day. Offered at $1,499,000, we are very surprised it is still available. But go ahead, make an offer! Listed by Sheree Frank at Kelly Associates.  THIS PROPERTY IS SOLD
6 Woodley Road is offered at $2,495,000. To think that this house was price at $3,850,000 in '08 makes it the "poster child" for the market that was… This totally renovated 1930 Tudor home in Ridge Acres is bound to sell before we are done writing this blog.  While it does not have a traditional floor plan, and Abigail's 6'8″ husband would have a hard time walking into in the master bedroom, it has really unique spaces and gorgeous features.  The pool is just an added bonus. Come on people, jump in! Listed by Maggie Marchesi at Kelly Associates.  PROPERTY IS NO LONGER AVAILABLE
79 Stephen Mather, offered at $3,095,000 has seen a $400,000 price reduction.  Situated in back country Darien, Stephen Mather is host to this 6690 square foot new home.   The best rooms in the house are the kitchen and family room, shown above.  This will be where you have THE BEST parties!! Go in and make an offer! Listed by Christie Veeder at Kelly Associates.
A few things to keep in mind:  now is a good time to borrow if you are ready to do so, and you are likely to find sellers who are ready to negotiate. Waiting for the "perfect" house never works.  No house is perfect. It is what you will do to the house you buy that will make it perfect for you! (We always have ideas on how to make a house perfect for you!)  These may not be our "favorite houses", but we think these houses mentioned are among the many that are poised for a deal – both for the seller and the buyer. And remember, if there is a house you would like to see, please call us.
Tags: Weed Beach
Posted in Real Estate | No Comments »
Monday, June 4, 2012
The Accessory Store has done it again!  We attended the opening of illume´, the new venture from our go to store for any lighting need – shade, bulb, re-wiring, candles –  you name it, they do it. illume´ is now open in the city on 58th Street just steps from the D&D building. We could not miss out checking out their new spot and it did not disappoint.
This small space hits the mark; lots of antique glass, beautiful black cabinetry, a creamy gold grasscloth on the walls, blue painted ceilings and esquisite furniture that highlights the grand collection of shades and lights. They are diplayed in a way that gives credit to the beauty of the shades themself. It is like a candy store for lampshades.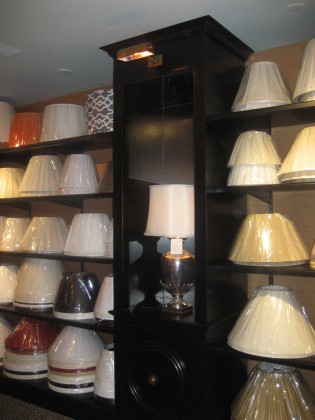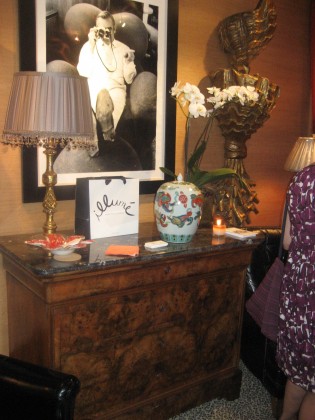 Tags: illume, The Accessory Store
Posted in Local Lusts, On Our Minds | No Comments »
Friday, June 1, 2012
Memorial Day weekend is busy, and there is a lot to honor and celebrate. This year the garden proved to be equally exciting.  If you have a garden that blooms at various times through out the summer then you were so pleased to see the peony in full blossom, as well as a lot of other wonderful plants pushing their way through the ground.  Everything is so lush this year.
If you have just moved into your new house, get inspired.  If you are thinking about selling your house, this is a time to to enjoy the fruits of your labor! After all, your house is your home, inside and out!
While I was at home in Washington, CT last weekend, I went up to Cornwall to visit my friend Charlotte.  Charlotte grew up in Darien, and when it came time to sell her family's sensational Goodwives River home, she took a piece her childhood: a cutting of the roses her mother had planted.  They are thriving in their new home!
Charlotte's garden is one to love, and be inspired by!
Waldingfield Farm is a special compound that five generations have been lucky to enjoy.  I am lucky to be part of the fourth generation. I was so happy to at home last weekend.  It felt as if we were in full Summer. The gardens speak for themselves, but don't think that the love here is without labor!
Tags: Marvin Gardens
Posted in Local Lusts, On Our Minds | No Comments »
PINEAPPLE IS A BOLD STATEMENT OF WEALTH, HOSPITALITY, AND WELCOME.
USEFUL ANYWHERE GENIAL GUESTS ARE GREETED AND ENTERTAINED.