Mags We Read
Mentioned In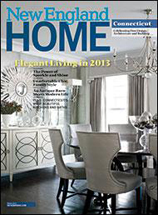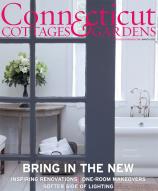 Archive for November, 2015
Tuesday, November 10, 2015
174 Long Neck Point Road will be the gift this Christmas that keeps on giving. What a spectacular example of "all the rooms you need".  Originally designed by Wadia Associates, this house has been renovated to a truly sophisticated level with a clear understanding of a classic european aesthetic. The quality and the choice of materials here distinguish this house from the other's on the market today. (In the price range, of course). Four bedrooms, four full and two half baths, sited on one acre, walking distance to Pear Tree Beach and the Boat Club.  Asking $4,295,000. Offered through William Pitt/Sothebys in Darien. LISTING HAS EXPIRED. IF YOU ARE INTERESTED IN THIS PROPERTY, PLEASE CALL US.
If you are thinking about making a change from the Connecticut classic it is worth taking a look at this very special house.  It is a unique opportunity on the market today.  You will have the pleasure of living along the Connecticut coast line with all the "je ne said quoi" you want.  Call us!  We would love to show this exceptional gem.
If you are working with an agent, this is not a solicitation.  All photos are courtesy of William Pitt/Sotheby's in Darien.
Tags: Tischler, William Pitt/Sotheby's
Posted in Real Estate | No Comments »
Monday, November 2, 2015
You may have seen our fabulous new listing on our Facebook page, but if you have not we have to say that it is indeed "bringing it" to the Fall market.  A collaboration between our seller and her Westport architect, the end result is the ultimate modern, chic farmhouse. Simply gorgeous. Six bedrooms, six and one half baths, a pool and private beach, all privately tucked away on Brush Island.  If you are looking for a new and exceptional way of life in Darien, this might be it.  Our exclusive listing through Houlihan Lawrence/Darien.  Asking $5,995,000.
If you would like to see this "game changer" of a house, please call us.  We love showing it!  If you want your agent to show you, have them call us to set up the appointment!
Tags: 25 Brush Island, Darien CT, Waterfront
Posted in Local Lusts, Real Estate | No Comments »
PINEAPPLE IS A BOLD STATEMENT OF WEALTH, HOSPITALITY, AND WELCOME.
USEFUL ANYWHERE GENIAL GUESTS ARE GREETED AND ENTERTAINED.