Mags We Read
Mentioned In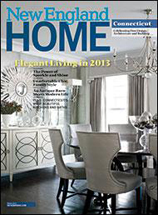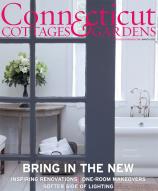 Posts Tagged 'Tory Burch'
Sunday, December 7, 2014
The book lists are out for Christmas and it is so fun to see what editors, reviewers and critics are recommending as "good reads" for under the tree. Naturally, we have our suggestions as well.  So, if you are considering a move, a renovation or starting from the ground up with a new build next year, here are some books that we think will inspire you to get started on your projects in the coming year!
All these books can be bought or ordered at Barrett Books. They have other very good suggestions at their Noroton Heights location.  Call to order, or drop in and enjoy the experience of a great book store.
Tags: 15 Shagbark, Barret Bookstore, Bunny Willilmas, Ferguson & Shamamian, Gil Schafer, Jack Staub, Jane Garmey, Katie Ridder, Markham Roberts, Miles Redd, Peter Pennoyer, Susanna Salk, Tom Scheerer, Tory Burch, Victoria Hagan, VIta Sackville West
Posted in Local Lusts, On Our Minds, Renovate | No Comments »
Friday, November 30, 2012
The second Thanksgiving is over people move right into Christmas, and decorating for the holiday.  For a long time I resisted and waited until at least the first week of December to pass so I could feel the season coming on. The air changes and the leaves are truly gone after Thanksgiving.  It starts to feel like December.  Over the years I have given in, earlier and earlier, and now on December 1, I will start to DECK THE HALLS!   I felt inspired by some photos I have seen recently.
December will be a fun month for us here at Real in Darien.  We have a fun CONTEST coming up, and we will be showcasing the 12 PICKS FOR CHRISTMAS.  Maybe a set of house keys will find their way under your tree!
Tags: Alessandra Branca, Martha Stewart, Stephen Sills, Tory Burch
Posted in On Our Minds | No Comments »
PINEAPPLE IS A BOLD STATEMENT OF WEALTH, HOSPITALITY, AND WELCOME.
USEFUL ANYWHERE GENIAL GUESTS ARE GREETED AND ENTERTAINED.