Mags We Read
Mentioned In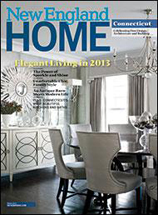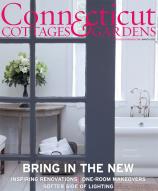 Posts Tagged '128 Colony'
Saturday, February 8, 2014
The snow has now officially become a big "downer" for the start of the SPRING MARKET. It is so hard to imagine that in only 8 weeks we will be watching the crocuses pop up, but keep the faith.
Darien had three new listings this week. Three different neighborhoods, three different price points. I wasn't exactly racing to the phone to call customers after viewing these new listings, but I am certain it was more the effort it took to actually get out of my driveway the morning of "broker open houses" than anything else. Maybe my enthusiasm will return if I focus on some properties in Palm Beach.  Just a thought…
We liked 128 Colony. Colony, a popular street, offers the quintessential suburban neighborhood experience, but not all the houses are situated so well. 128 Colony has a fabulous back yard abutting Woodland Park so you really have some privacy behind the house.  It's in great condition, and has lots of space – a combination that most buyers would put at the top of "the list". Yes, it is in "move in" condition. I suppose the question is can you live with all the wall paper and themes playing out in each room.   Five large bedrooms, three and a half baths, lots of living and entertaining space downstairs with a Great Room off the kitchen. It is quite a package at $2,150,000. Offered by Cathy Lawton at Kelly Associates.
Or you check out a favorite "local" decorator Lee Ann Thornton and see what her magic could do!
Over at 22 Casement, you will find a new listing that offers good space in good condition at a very sensitive price point.  There just isn't anything on the market (yet) mid $1M's. So, by virtue of being in "move in" condition, this will be a hot ticket for people who are looking to get something bigger. Five bedrooms, four baths , approximately 3400 square feet, on a neighborhood street close to Town. Offered by Sarah Littlefield at William Raveis/Darien, asking $1,699,000.
If you would like to brave the weather and go out to see some properties, maybe these properties, give us a call.  Our driveways were just plowed!
If you are currently working with an agent, this is not a solicitation.
Tags: 128 Colony, 22 Casement, Lee Ann Thornton, McKinnon and Harris, Tom Scheerer
Posted in Real Estate | No Comments »
PINEAPPLE IS A BOLD STATEMENT OF WEALTH, HOSPITALITY, AND WELCOME.
USEFUL ANYWHERE GENIAL GUESTS ARE GREETED AND ENTERTAINED.