Mags We Read
Mentioned In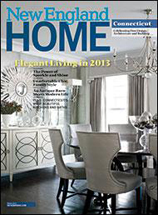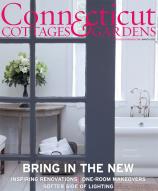 Posts Tagged 'Ferguson & Shamamian'
Sunday, December 7, 2014
The book lists are out for Christmas and it is so fun to see what editors, reviewers and critics are recommending as "good reads" for under the tree. Naturally, we have our suggestions as well.  So, if you are considering a move, a renovation or starting from the ground up with a new build next year, here are some books that we think will inspire you to get started on your projects in the coming year!
All these books can be bought or ordered at Barrett Books. They have other very good suggestions at their Noroton Heights location.  Call to order, or drop in and enjoy the experience of a great book store.
Tags: 15 Shagbark, Barret Bookstore, Bunny Willilmas, Ferguson & Shamamian, Gil Schafer, Jack Staub, Jane Garmey, Katie Ridder, Markham Roberts, Miles Redd, Peter Pennoyer, Susanna Salk, Tom Scheerer, Tory Burch, Victoria Hagan, VIta Sackville West
Posted in Local Lusts, On Our Minds, Renovate | No Comments »
Wednesday, January 22, 2014
15 Shagbark Road came on this week.  It stands alone in its category… the category of "there is nothing else like it on the market".  Go ahead! Look at some of the other houses with big price tags!  This one takes first place. 15 Shagbark is beautiful.  Simply beautiful.  There is nothing sassy, there is nothing charming, NOTHING TRENDY, and there is nothing to be done.  For the buyer who needs no explanation, who wants and really understands quality and bespoke detail, we've got something for you!  Four – six bedrooms, on about four acres. We are not blinking at the asking price of $4,895,000.  Offered through Kelly Associates by Doug Milne.
If you are going to do it right, you bring in the Big Guns.  The firm Ferguson & Shamamian gave new life to this lovely 1930's brick Georgian in mid-country Darien by creating an addition and renovating the house to be what it is today. They have produced something that is worth the price of admission! If  you have thought about moving, but only if something extraordinary comes on the market, now is the time to make your move.  Call us if you would like to see the house.  We would love to show you.
This home has more details than we can mention but here are a few:
As perfectly planned out and bespoke this home is, it also feels like a warm and welcoming home.  This is  a place where you can throw the most fabulous parties in town or have the pre school class over for a playdate.
So, the Spring market has started.  We are gearing up for all the new listings to come on so we can Sell Sell Sell!  2014 promises to be an interesting year for us and we look forward to showing you some beautiful real estate.  Call us if you have any questions regarding properties you are curious about.
If you are currently working with an agent, this is not a solicitation.
Tags: Ferguson & Shamamian, Shagbark Road
Posted in Real Estate | No Comments »
PINEAPPLE IS A BOLD STATEMENT OF WEALTH, HOSPITALITY, AND WELCOME.
USEFUL ANYWHERE GENIAL GUESTS ARE GREETED AND ENTERTAINED.