Mags We Read
Mentioned In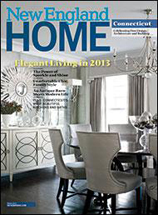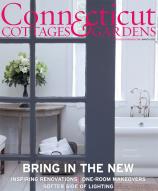 Posts Tagged 'Stephen Mather'
Monday, January 7, 2013
It has been very quiet on the real estate radar the last few weeks. Our silence is a good indicator…. when we've got nothing to blog about, you know it is quiet out there!  Inventory is very low right now and there is a certain level of demand which potentially sets the stage for a competitive market this Spring. (We have seen some fabulous previews and look forward to giving you an inside look as they come on).
There are a few properties from 2012 that we still really like.
24 Cliff Avenue.  A favorite of ours. This 1911 charmer has more space than you think (approximately 2000) and is close to downtown Darien and trains, and walking distance to Rowayton.  It has been on and off the market since April and they are asking $899,000. Listed by Betsy Nolan at Coldwell Banker. THIS PROPERTY IS IN CONTRACT.
106 Stephen Mather.  Just reduced, this is a great location and an even better piece of flat property. Stephen Mather is such a pretty street that offers privacy yet not isolation!  Lots of bedrooms and outdoor space for everyone!  Listed by Holly Hurd at Kelly Associates. Asking $2,499,000.
593 Hollow Tree Ridge Road.  If you came to our Sister Parish trunk show, then you know how fabulous this house really is!  Dress it up or dress it down, this is one our favorites.  If you haven't already, check it out.  A very special place indeed. Now asking $2,695,000. Listed by Hannah Burge at Kelly Associates.
86 Delafield Island.  What a beauty.  This 1920's gem has been loved and lived in for many many years by the same family.  The views are fabulous, and the setting makes you want to settle down…and never leave. Except on your boat from your dock!  The patina oozes and oh's what you could do to put your own stamp on this gem!  Don't be afraid of the work, this will be well worth it! Listed by Sheree Frank and Doug Milne at Kelly Associates. Asking $5,995,000.
February officially launches the Spring market, and we will start to see a lot of new inventory come on.
WE CANT WAIT!

Tags: Cliff Ave, Delafield Island, Hollow Tree Ridge, Stephen Mather
Posted in Real Estate | No Comments »
Monday, November 26, 2012
Location and land that is high and dry. That's something we can't say about every property in Darien.  But this property sits high, and remains dry even after the worst of storms.  The property offers over 2 acres, beautifully maintained grass, and privacy on the beautiful and sought after Stephen Mather.
The house has 5 Bedrooms, 3 1/2 baths, and is approximately 4500 square feet.  Asking $2,575,000.  If you would like to see this property, please call us.
This home is worth a look (or another).  Asking $2,499,000. Listed by Holly Hurd at Kelly Associates.
Tags: Stephen Mather
Posted in Real Estate | No Comments »
Wednesday, April 4, 2012
When Holly Hurd had her open house at 106 Stephen Mather Road (for sale through Kelly Associates) the first thing we noticed in her living room was the phenomenal glass coffee table.  A glass coffee table is one of those pieces that can be used beautifully in any living room.  As it turns out, one of Holly's many talents, and businesses, includes designing and manufacturing these glass coffee tables through her  Mather Meadows Design. They can be made in all sizes and shapes (side tables, end tables, consoles – pieces are special order to client's desired size). This table is gorgeous and makes a huge impact in a room filled with beautiful things.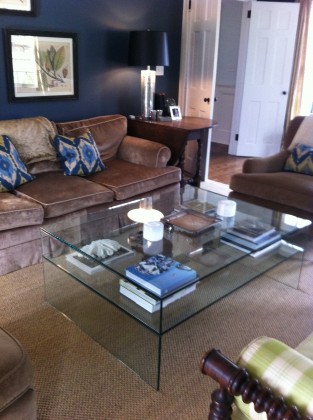 It has a bottom shelf where you can place your books and put more decorative items on top. The glass is so thick and the joints are seamless.  On a side note – we rarely see this blue in a living room and it just hits the mark!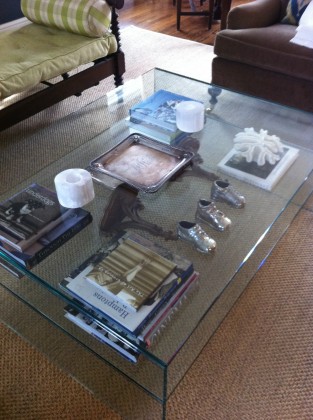 Holly was our very first blog post because everything she does we just love.  She has so many creative and design talents and these tables are just one of them.  If you are interested in designing your own table, contact Holly at Mather Meadows Design. You will not be disappointed.
hillhh@aol.com or 203-434-4201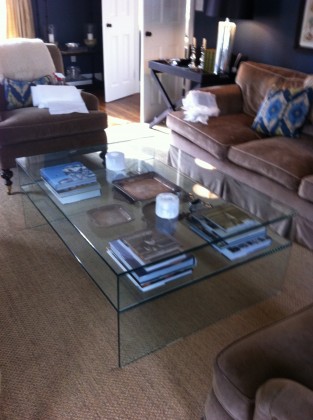 Tags: Coffee Tables, Holly Hurd, Mather Meadows Design, Stephen Mather
Posted in Local Lusts | No Comments »
PINEAPPLE IS A BOLD STATEMENT OF WEALTH, HOSPITALITY, AND WELCOME.
USEFUL ANYWHERE GENIAL GUESTS ARE GREETED AND ENTERTAINED.