Mags We Read
Mentioned In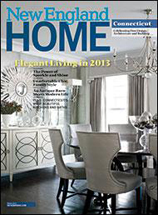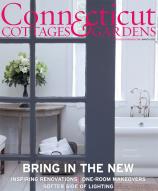 Posts Tagged 'White Flower Farm'
Monday, May 14, 2012
We started this entry weeks ago, with every intention to post, and then other ideas got in the way.  I still think we can start by saying that we have had an early and mild Spring this year.  It is SO FUN to be back in the garden!
The weather being just so beautiful these past few months is making us think about the garden; picking up winter scraps on the lawn, getting the pansies in, and getting the flower beds ready for the summer.  It is a little early, but since mother nature is forcing us to face Spring early this year (no winter whatsoever!), lets do it!
In this Spring market, it is so nice to see what gardens are coming into bloom.   Not to beat a dead horse or anything, but I will take you back to 5 Salem Straits. Listed through Kelly Associates.   If you would like to see this property, we would be happy to show you.
Something that really popped out at me was the cutting room at 45 Ridge Acres. (Now under contract through Halstead/Darien). It's beautiful; the red brick floor and soft moss green on the walls are very chic.  This is the kind of cutting room those of us who garden dream about.  It is such a treat to have a place where you can create beautiful arrangements from your own garden. You can work in a shed, or in the corner of your garage.  Yes! Use that third garage bay for a garden center of your very own.   If you want to go to the next step and add a sink , I saw a gorgeous one at Good Food Good Things.  The stone urns underneath are pretty fab as well.
I was in my neighbor's greenhouse the other day which is a lovely stone/glass structure in her garden.  The sink at Good Food Good Things or Pergola (in New Preston, CT) would be Divine in there!  You don't see a lot of spaces like this around here, it would be so exciting to have a greenhouse like this!
Getting back to all the gardening to be done, something we encourage is potted flowers and plants.  These days the urns you can find are beautiful without spending too much money.  Potted flowers are easier to manage and much less maintenance.  You are not weeding all summer, (some of us enjoy garden work, some of us don't) and they are wonderful additions to a terrace.  And, of course, window boxes.  But get creative.  Don't just stick the old ivy and typical flowers that we see everywhere.  Experiment with texture, and go for it!
I was wandering New Preston, CT and one of the treasures up there is Pergola, a sophisticated yet down to earth garden shop with a "green" approach to the garden. They have a lot in pots and beautiful garden accessories (note the garden sink they have built from a trough). If you ever find yourself wandering around Litchfield County, make a stop at Pergola!
Lastly, but certainly not least,  few of the best garden resources are very close to Darien.  Mariani Gardens is, hands down, the best one in the area, if not the Tri-State.  This is a totally different (not necessarily better) experience than White Flower Farm, or Elise or any of the better flower/shrub farms.  Mariani Gardens is an all encompassing garden experience – and you can take a break from shopping the extraordinary species and have a lovely lunch at their cafe . Its a great way to spend the day.  Check it out!
If you are working with an agent, this is not a solicitation.
Tags: Cutting rooms, Elise Nursery, Good Food Good Things, Mariani Gardens, Pergola, Salem Straits, White Flower Farm
Posted in On Our Minds | No Comments »
PINEAPPLE IS A BOLD STATEMENT OF WEALTH, HOSPITALITY, AND WELCOME.
USEFUL ANYWHERE GENIAL GUESTS ARE GREETED AND ENTERTAINED.