Mags We Read
Mentioned In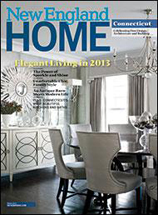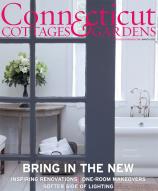 Posts Tagged 'Salem Straits'
Monday, March 17, 2014
That is, I love all the real estate that is coming on the market!  In particular…we saw a few good listings out on the "Open House" trail last week.
401 Mansfield Avenue offered at $2,295,000. This house was on a house tour a while back and it warmed my freezing toes yesterday to walk into what I remembered to be the most welcoming and comfortable house in town. A fabulous renovation transformed this farmhouse into a super relaxed "shabby chic" home with all the top of the line comforts a Darien creature yearns for.  This owner knows what she is doing (full disclosure, that "she" is Lisa Moseley at Kelly Associates) .  So, if you have been looking for "this old house" that is move-in ready THIS IS IT! (CONTRACT SIGNED)
8 Briar Brae listed at $1,795,000 listed with Pat Redican at Kelly Associates.   A recent renovation added a lot of extra space that includes a few new bedrooms and fabulous study off the living room. Actually, its the paint color that is fabulous but it is a very nice study. Extra closets (including a a very large walk in for the master bedroom), an upstairs laundry were also added to the expansion… the list goes on.  This house is done and is ready for the buyer looking for the "next step" in space.  A fabulous opportunity to move right in is waiting here in the "sweet spot" of price points! (SOLD at $1,760,000 – 5/14).
5 Plymouth Road, listed for $1,895,000.  It is virtually impossible to get into The Bay for under $2M these days – at least if you want views and space.  Here is your chance.  To be honest, you will want to put your own stamp on the place, but you can't find this kind of opportunity right now for this price so close to the water anywhere else.  By the looks of what is going on down there, this will be your last chance at a house of this size at this price.  Offered by Sheree Frank at Kelly Associates. (SOLD at $1,790,000 – 6/14)
5 Salem Straits brings us back to our  "Secret Garden" blog in 2012.  Location Location Location as the old saying goes. This is absolutely one of our favorite houses EVER to hit the market in Darien.  If you read this blog regularly then you will probably understand this house sits in rare company in our minds. It's a house that simply brings pleasure to show, and I am certain will bring pleasure to live in! It is back on again (owner took it off the last time), asking $3,795,000. Offered by Maggie Marchese at Kelly Associates. (TEMPORARILY OFF MARKET)
7 North Road, WOWOWOWZA!  What a house.  It goes without saying the location is fabulous, but, more importantly, it has a great feeling on the inside.  It feels lived in and comfortable, unpretentious yet super cool.  The views from all sides of the house will knock your socks off.  Even the howling wind on this freezing day (3/13/14) warmed my heart! The best part is the "Surf Shack" or "boat house" where summer days will spent sunning on the deck and jumping off the dock.  A must see if you are "surfing" in this price range.  Asking price $5,250,000. Offered by Doug Milne at Kelly Associates. (SOLD at $4,908,500 – 7/14)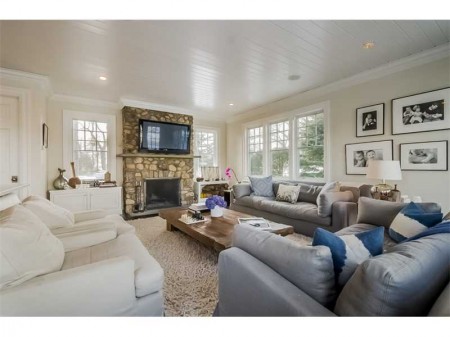 Half way through March and we are starting to see signs of a Spring market. Better late than never!  Inventory is moving fast in certain price ranges ( Linden, Briar Brae) so if you are interested in looking at what is out there, we would love to show you.
If you are currently working with an agent, this is not a solicitation.
Tags: Briar Brae, Mansfield Avenue, North Road, Plymouth Road, Salem Straits
Posted in Real Estate | No Comments »
PINEAPPLE IS A BOLD STATEMENT OF WEALTH, HOSPITALITY, AND WELCOME.
USEFUL ANYWHERE GENIAL GUESTS ARE GREETED AND ENTERTAINED.