Mags We Read
Mentioned In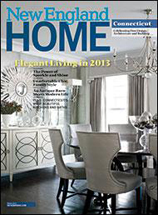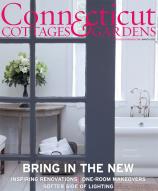 Posts Tagged 'Hilton Street'
Wednesday, March 12, 2014
It is amazing how many clients we have that are looking for houses under $1 million.  Sounds great right? Well this spring market is not cooperating with us!  Believe it or not, there are only 12 houses on the market under $1million. This is an all time low. So we have all these eager buyers and there is so little to show them or what they love, ends up having 11 offers as was the case with 42 Ridgely Street. Needless to say it is just a bit frustrating!
So if you are even thinking about it, now is the time to serious contemplate and plan to list your house.  Not sure you can go very wrong. Especially when we bring our eager clients!
Tags: Gardiner Street, Hilton Street, Linden Avenue, Out on the trail, West Avenue
Posted in Real Estate | No Comments »
Sunday, March 2, 2014
42 Ridgeley, listed by Kate Bates at Kelly Associates, has gone into "best & final".  All offers had to be in at 5pm on Saturday afternoon.  Only one day on the market, honoring appointments made through Saturday. The Sunday showings were dropped due to overwhelming interest. (SOLD)
36 Hilton, listed by Halstead asking $945,000 is another new listing that has been hot hot hot for the last few days.  It has been revealed that they are accepting offers and are asking that anyone who has an interest in bidding, do so by this evening (Sunday, March 2) by 5:30. Another way of saying they have multiple bids.  The sellers will review all offers with their attorney and listing agent will notify the winning bid. (SOLD)
If you are considering a move, now is a great time to list your home.
If you are currently working with an agent, this is not a solicitation.
Tags: Hilton Street, Ridgeley Street
Posted in Real Estate | No Comments »
PINEAPPLE IS A BOLD STATEMENT OF WEALTH, HOSPITALITY, AND WELCOME.
USEFUL ANYWHERE GENIAL GUESTS ARE GREETED AND ENTERTAINED.