Mags We Read
Mentioned In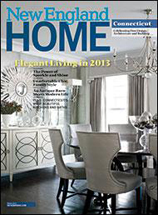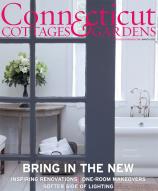 Posts Tagged 'Gardiner Street'
Wednesday, March 12, 2014
It is amazing how many clients we have that are looking for houses under $1 million.  Sounds great right? Well this spring market is not cooperating with us!  Believe it or not, there are only 12 houses on the market under $1million. This is an all time low. So we have all these eager buyers and there is so little to show them or what they love, ends up having 11 offers as was the case with 42 Ridgely Street. Needless to say it is just a bit frustrating!
So if you are even thinking about it, now is the time to serious contemplate and plan to list your house.  Not sure you can go very wrong. Especially when we bring our eager clients!
Tags: Gardiner Street, Hilton Street, Linden Avenue, Out on the trail, West Avenue
Posted in Real Estate | No Comments »
Friday, September 6, 2013
The summer is a distant memory now, and it was back to a busy week of open houses. There was an influx of homes in the $900,000 price range so we thought we would high light a few.
15 Gardiner Street is an impeccably maintained home. 4 bedrooms (2 up and 2 down) and 2 baths in this little jewel. Priced at $899,000 through Kelly Associates, this will go quickly.
288 Noroton Avenue has three bedrooms and two full baths, a two car garage, and is centrally located.  Priced at $959,000, offered through Kelly Associates.  
21 Lake Drive is a 4 bedroom ranch with lots of space. Listed for $984,000 through Kelly Associates.
There is also 123 Middlesex on the higher end of this range.  Take a look at our blog on it here.
If you are working with an agent, this is not a solicitation.
Tags: Gardiner Street, Lake Drive, Middlesex, Noroton Avenue
Posted in Real Estate | No Comments »
PINEAPPLE IS A BOLD STATEMENT OF WEALTH, HOSPITALITY, AND WELCOME.
USEFUL ANYWHERE GENIAL GUESTS ARE GREETED AND ENTERTAINED.