Mags We Read
Mentioned In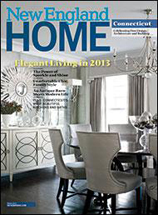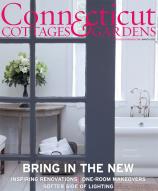 Posts Tagged 'Circa Who'
Thursday, May 24, 2012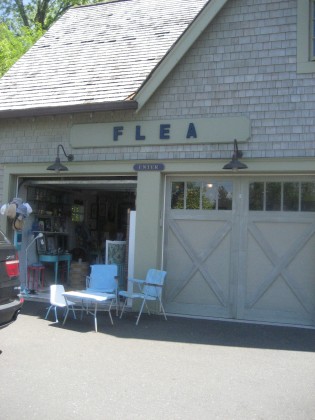 Flea is a small shop in the heart of Rowayton village (1588 Rowayton Avenue) that we came upon one day during open houses.  What initially caught our eye was the gorgeous new garage in the parking lot behind Sails Restaurant.  I am planning on building a detached garage (one day) and wanted to take a closer look.  We then realized that there was a cute shop housed in the garage.  Run by Laura Grabe and Laura Jayson (aka the dough girl), they have turned this garage into something special.  The spot is stocked with everything from dog beds and tunics, framed art, woven baskets and candles.  The best part is you can shop while tasting the delicious dough girl treats and Espresso Neat coffee.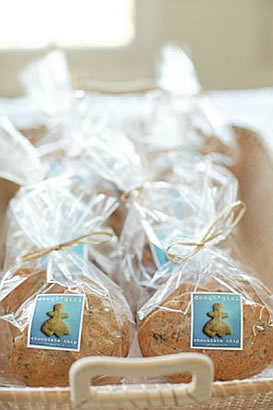 dough*girl baking company has been run by Laura Jayson since 2007 and her tasty treats have been blessing us all over town.  She runs the shop in the morning, then goes to her kitchen in Stamford and bakes her treats for the next day.  She rises at the crack of dawn and delivers them to places like Espresso Neat before heading back to Flea.Her passion truly shows and their taste is second to none.  Don't miss this little jewel in Rowayton.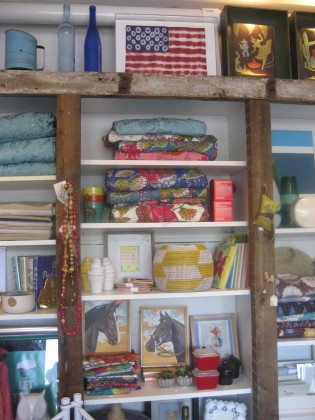 I had found these stools and have been lusting after them ever since.  I needed 5 but they only had 4.  I decided to go back last week to see if somehow, magically, 5 would appear.
Well they still only had 4 (someone PLEASE buy these fab stools) but I stumbled across something even more special.  Right there in front of me was a Dorothy Draper Imposter Chest.  I could not believe my eyes!  I was so nervous to look at the price tag…..these typically run over $1000 in poor condition and this one was in very good shape.  When I saw the price was $450 I could not believe my eyes. I was about to own my very first Draper Imposter. For more information on Dorothy Draper and her Heritage Chests check out this great write up by Circa Who.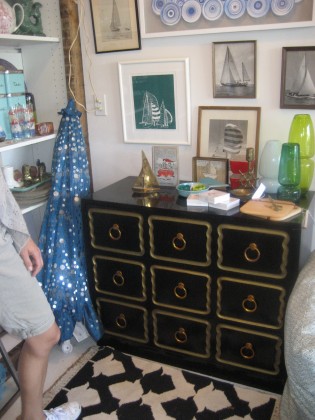 We loaded it into my car and it just fit!!!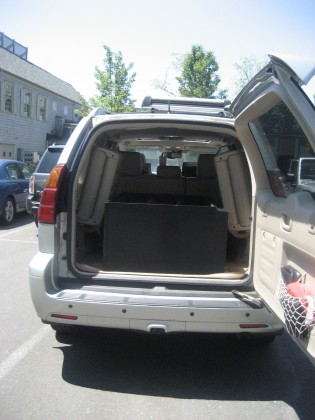 Into the house it went and fit perfectly in my living room. Even my husband liked it. Thinking of a Christopher Spitzmiller lamp with a pop of color like chartreuse or orange.
So in anticipation of Memorial Day check out this cute shop tucked into a corner of Rowayton village. It is the kind of place that when you leave, will have found a friend and a new local lust!
Tags: Circa Who, Dorothy Draper, dough*girl baking company, Flea, Rowayton
Posted in Local Lusts, On Our Minds | 2 Comments »
Tuesday, April 10, 2012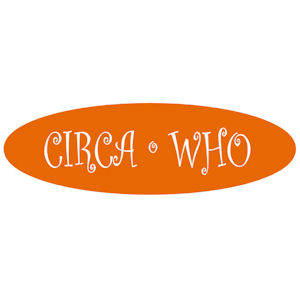 I am on my way down to Palm Beach for Spring break and while I am down there, if anyone is looking, I can be found at Circa Who , my favorite store in West Palm Beach.  I check in on their new finds almost daily.  When I first discovered this jewel of a resale shop in the Northwood section of West Palm Beach, getting down there over winter break became a priority. Once, I was after a ceramic bamboo lamp.  The lamp I had spotted on line was sold the day before I got there, and would soon appear in the Garnet Hill catalog for the Lilly Pulitzer spread (pictured below).  At least it was Lilly that beat me to it!  No fear, there was a slimmer, taller pair that would look even better in my family room. Phew…
You will find  unique, Palm Beach vintage 'must haves' reminiscent of a bygone era on the island.  I could not pass up sharing this new Pagoda Mirror that is on the site right now. I have a cream one just like this in my kitchen that I bought last year.   It  adds an unexpected kick in my traditional New England home.
I am truly obsessed with lighting… all lighting, and have promised my husband that I will not indulge any more…but maybe one more time.  This chandelier is one of their latest treasures, and I think it might be one for the collection.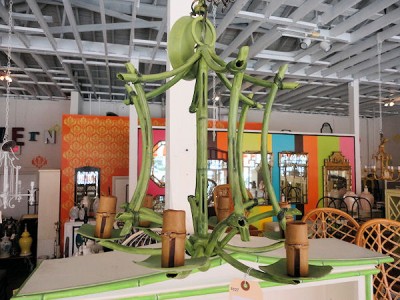 You do not have to limit yourself to a chandelier.  They have more lamps than anyone could ever dream of. And the more lamps, the better.
Circa Who has the most impressive inventory of chairs.  While there are tons of imitations out there, these are the real deal and are worth shipping up  sight unseen (they will take care of that for you) and recovering if needed (but most of the vintage Palm Beach fabric may be worth keeping).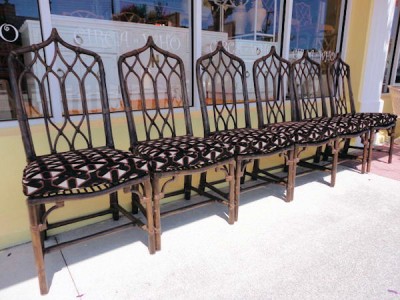 Garden stools are now sold in every catalog but they always have an original selection and no 2 are ever the same.  LOVE LOVE these elephants.
I have been looking for a table to put in my kitchen and have been craving a fretwork console.  Could this be the one?  I will find out when I am there next week on vacation.
These Dorothy Draper imposter's are my new lust after seeing a pair at 262 Tokeneke Road (asking $1,099,000 through Halstead Property.  If you would like to see this home contact us).    They make a statement anywhere.  I may have to find a spot for these…..
I just love what Tracy has done wit this resale shop and one can tell she loves what she does.  We look forward to seeing more of these Circa Who pieces in Darien, Connecticut!!!
If you are working with an agent, this is not a solicitation.
Tags: Circa Who, Lighting fixtures, Ruthie Sommers, Tokeneke Road
Posted in On Our Minds | 4 Comments »
Monday, March 12, 2012
This Master Bath sold me at this home at 13 Oak Park Avenue!  The kitchen may not be as FAB as the Master Bath, but how can you top this Waterworks-like bathroom.  It is stunning and we love that the vanity is painted a grey/blue instead of white.   The vaulted ceilings make the room soar-something you can easily do if you go up and use the attic space.  Most likely you will not need that little bit of space in the attic and it will pay dividends with that extra height.  It can give you a reason to buy that chandelier you have been wanting to buy….perhaps a great vintage pagoda find (check out Circa Who for some great ones). Calcutta-gold counter tops and radiant-heated floors makes it feel like your at the Mayflower Inn in Washington, Connecticut.
It is so nice to see a center hall in a smaller home, and just adds to the graciousness.   The sky-lit hallway upstairs drenches it in light and makes it feel so open and spacious.  It is a shame the light fixtures are not included because they just give it that little yet important touch (but you can buy them at Circa Lighting so don't worry)!  For sale through Round Hill Partners in Greenwich.  If you are working with an agent, this is not a solicitation.  THIS HOUSE IS CURRENTLY NOT ON THE MARKET (5/4/12)
Tags: Circa Lighting, Circa Who, Master Bath, Waterworks
Posted in Houses We Love | 5 Comments »
PINEAPPLE IS A BOLD STATEMENT OF WEALTH, HOSPITALITY, AND WELCOME.
USEFUL ANYWHERE GENIAL GUESTS ARE GREETED AND ENTERTAINED.