Everything is Rosey
We love this salmon colored clapboard house with grey shutters that sits in the middle of town. We understand that it is slated to be torn down and that is a crying shame!  It provides charming character to downtown Darien.  We don't want to become a town that looks like everyone else up the Post Road.  Rosey Costello, the owner of  the pop up EVERYTHING IS ROSEY,  is renting the house until the owner tears it down.  The house adds so much to the already fun shopping experience here.  We are a small community and it is so nice to go into a shop where they know your name and make you feel like they are happy to see you.  So many of her friends work there and it must be the friendliest place in town.  Could they be having more fun!   All the items are whimsical yet serve a great purpose;  hostess gifts, teacher gifts, tins, soap dishes, tunics, and my favorite bags, bags and more bags.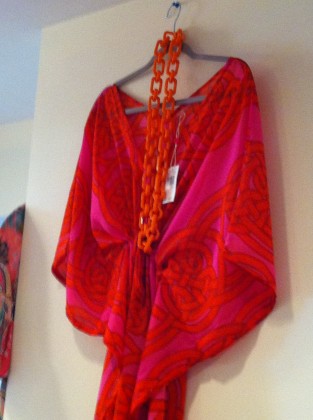 We love that all the merchandise is under $100.  She also has colorful tunics, cover-ups and dresses to get your spring started.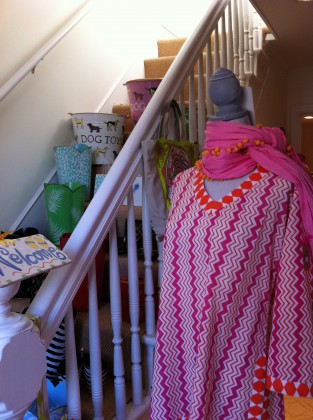 Rosey has lived in Darien for 15 years and is a welcome addition to our revitalized downtown.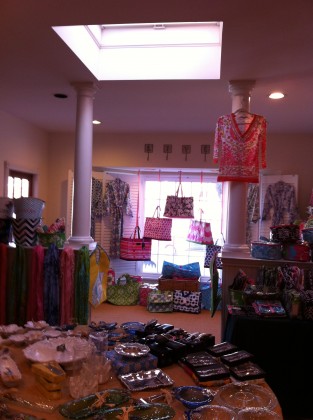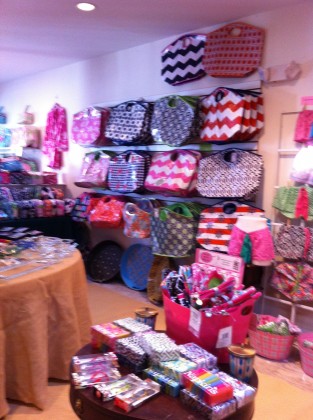 Rosie travels around the tri-state doing shows in addition to this shop.  Go visit her at 1015 Boston Post Road and pick up that gift you need or another bag for yourself.   This building has been empty for years and we hope that Rosey's shop will make people see how charming the house is, and how nice it is in our downtown.  Please don't tear it down!