A CHARMED EVENING WITH MARIO BUATTA & ELISSA CULLMAN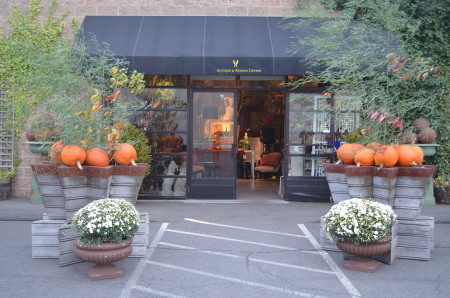 What a fantastic party Thursday night at the Antique & Artisan Center celebrating Mario Buatta and Ellie Cullman. The gallery looked absolutely fabulous and it was all we could do not to walk out with a treasure. (Thankfully the books weighed too much to carry anything else!) Mario, and his hilarious sense of humor, once again charmed and dazzled as he signed his only "tomb" highlighting his 50 years in the biz. Asking him how he looked back on the project?  "A lot of very hard work". I can only imagine!
Looking through his book reminds us how fabulous the career of the "Prince of Chintz" has been. He really did pioneer fabulous yet comfortable living in the grandest way. It is impossible to deny the place in the history of decorating he has earned.
Ellie and her partner Tracey Pruzan are as elegant as they come. Their interiors reflect their uber style.