Mags We Read
Mentioned In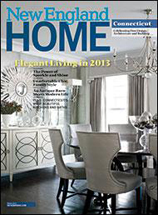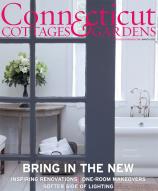 Posts Tagged 'Janus et Cie'
Friday, October 11, 2013
For the first time in a little more than 20 years. this house is on the market.  Sitting on about two acres, almost knowing how fabulous it is, 40 Bridle Trail is looking for a new owner who will love it as much as the current owners do (or at least is seems they have loved it)!  From the front door to the garage doors, it's one of those true Connecticut colonials that we both immediately responded to. A little quirky, a lot of space and, yes I will use the word again – patina. Five bedrooms, four and a half baths, beautiful hardwood and slate floors, and lots of something that's hard to find…a great vibe!  Asking $2,595,000.  Offered through Alice May Orr at Kelly Associates.
It's a great house.  If you are looking in this price range, do not over look this beauty!  If you would like to see the property, call us.  We would love to show you one of our favorites!
If you are currently working with an agent, this is not a solicitation.
Tags: CZ Guest, Elise Landscape & Nursery, F. Schumacher, Janus et Cie, Mary McDonald, Urban Electric Co.
Posted in On Our Minds, Real Estate | No Comments »
Monday, August 19, 2013
On the market right now, in all price ranges, there are houses with pools and gardens (or just gardens) that are fantastic.  If a garden , and or a pool, is a priority in your house hunting, there are some fabulous options.  This is the perfect time of year to see what these houses have to offer. We happen to LOVE a few in particular.
9 Appletree Lane
We had heard last Spring it was coming on the market. Its the kind of house we would love to put our RID stamp on. Fabulous gardens, filled with fruit trees and spots for beautiful flower beds. I see wisteria growing somewhere here. This house calls for a "field trip" up to Marvin Gardens and Stamford Antique Center. And, I say we get go all out and call in Renny Reynolds to consult on the gardening (everyone should know about Hortulus Farm Garden & Nursery even if they don't ask Renny for a consultation). This house is a true "diamond in the rough"; not only will you end up with a polished stone, you might even get lucky with a "minors cut" – something not everyone has!  Asking $1,650,000 through William Raveis/Darien.
19 Lakeside Avenue
This is a totally "green" and custom (re)built home in the center of Darien.  It is promoted as a Winner of the CT Green Council's 2012 Residential Green Building Award, and one of the few LEED Platinum homes in the area, but what you are also getting is a charming 5 bedroom/3 bath house,  fitted with fabulous Waterworks baths, a gorgeous kitchen and the best garden on the street! The borders and gardens are wonderful in the front and the back of the house. This could be the perfect in town living option for you.  It's a winner!  Asking $1,869,000.  Offered through Kelly Associates.
3 Nolen Lane
It continues to be a favorite, and when I showed it last week to a customer it did not dissapoint. A true candidate for fabulousness!  The pool is really good.  Really, really good. I would add some pool chairs from BrownJordan on the far end, but the possibilities for gorgeous garden accents are endless here.  More importantly there stand amazing mature trees –  some could be 75 years old, a lush green lawn spreads itself all around the house, and there are fantastic perennial shrubs everywhere!  The pool and gardens are nicely seperated so you are not always "by the pool", which makes this place perfect for all outdoor garden festivities and quiet afternoon reads. (Check out our previous blog for more thoughts on this house). Asking $2,925,000. Offered through Kelly Associates.
1 Inwood Road
Tucked up in northern Darien, this Frazier Peters house offers a private paradise with discreet and subtly landscaped gardens in front, and plenty of space in back to establish your own borders and garden beds.  This is a fabulous 1933  stone house with 6 bedrooms, 4 full baths and 2 half baths. You will stay cool in the Summer and welcome lots of pool party guests!  This is a rare offering, asking $3,900,000 offered by William Raveis/Darien.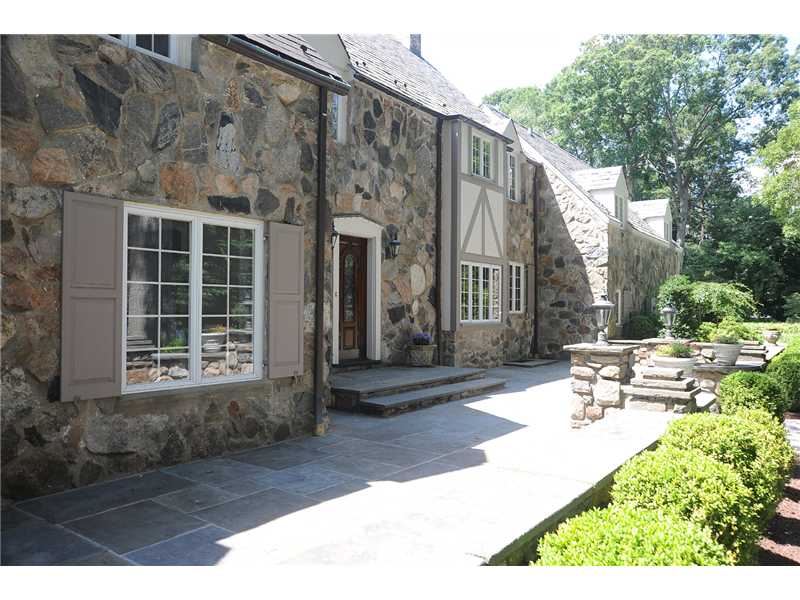 35 Crooked Mile Road
This is a fabulous 5 bedroom/6 1/2 bath house with all the bells and whistles demanded by a $4,300,000 price tag, including 4 fireplaces, a gym and a 4 car heated garage!  But it is the gardens and pool that catches the eye this time of year.  They are gorgeous!  This is truly a "grown up" house that deserves the magic touch of someone like Suzanne Kasler.  (Check out the September issue of Veranda for Suzanne's latest project in Greenwich CT.  The dining room is not to be missed!)  Offered through Coldwell Banker/Darien CT.
Summer may be coming to an end but it is never too late to take a look at these fantastic properties.  Plan a head for next Summer's season by the pool and in the garden.
If you are currently working with an agent, this is not a solicitation.
Tags: BrownJordan, Frazier Peters, Grange, Hortulus Farms, Janus et Cie, Marvin Gardens, Renny Reynolds, Seasons Too, Silas Marders, Suzanne Kassler, Veranda
Posted in On Our Minds, Real Estate | No Comments »
PINEAPPLE IS A BOLD STATEMENT OF WEALTH, HOSPITALITY, AND WELCOME.
USEFUL ANYWHERE GENIAL GUESTS ARE GREETED AND ENTERTAINED.