Mags We Read
Mentioned In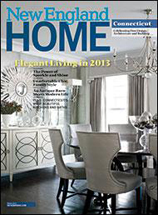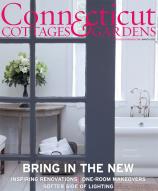 Posts Tagged 'Sunswyck'
Sunday, July 13, 2014
Doorknobs and Destiny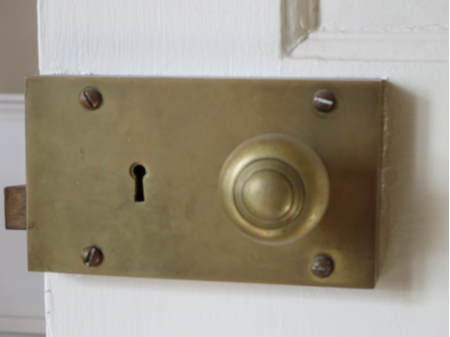 We came upon Darien after months of looking. It was time to move. We'd finished renovating our condominium in Valley Cottage, New York and were ready to sell it. The idea was to move to Westchester or Fairfield counties for an easier commute into New York City.
It was an exciting and aggravating time. Already, we had bid on and lost several houses in different towns. It was a red-hot market filled with avid buyers. No matter how fast we made up our minds about a house, we were too late to win.
I'd heard about Darien from a friend at work. While we'd never seen it, she was so enthusiastic about it that we decided to take a look.
It was a gray, dismal fall Saturday when we followed the directions to meet our broker. We weren't hoping for much given our weeks of disappointments.          However, at the first house we toured, I felt a shimmer of excitement. It happened again at the second house. All morning long, I thrilled at the different styles of house and neighborhoods where children played street hockey and people said hello.
I was a child again. It was Christmas at Grandma's house in Bedford. Her house was a small Cape Cod filled with laughter, cousins, and Christmas decorations. We ate fast at the kids' table in the kitchen so that we could fly out into the foot-deep snow.
Grandma's house had glass doorknobs. My family lived in new houses with raw yards and moved every few years. Our doorknobs were shiny, brassy and easily damaged. Her doorknobs were warm and sparkly.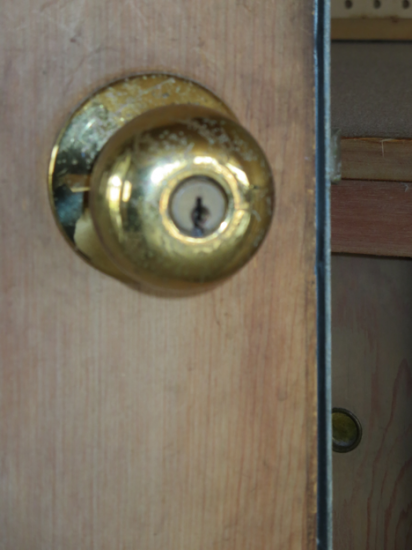 Once we saw Darien, there was no going back. We changed out the flimsy doorknobs in our condo with sturdy brass ones. In a market clogged with larger, better-featured units, ours sold in days.
We went back to Darien to lose several bidding wars. Ultimately, we won a treasure in an old, broken-down house that looked pretty from the outside. Inside was a different story. It stank with hardwood floors stained by dogs that couldn't wait, water-logged wallpaper, and neglect. When we showed it to our parents, they asked if we could get out of the deal. Still, it had plaster walls, hardwood floors, and glass doorknobs
Several years later, the house glowed. We'd restored it to its original charm, keeping only the glass doorknobs. When we admired the newly painted floor in the garage, we knew that it was time to move on.
Months later, we found another under-loved older house in Darien. This time, the doorknobs weren't glass. They were older ones, solid brass and warm to the touch.
We mentioned to a fellow old-house lover how it was strange that there were two very different types of doorknobs in the house: finely wrought ones in most of the house and thick, blunt ones in the kitchen and tiny rooms off a back hallway. She grinned telling us that this was social status made apparent; the nicer doorknobs were only for family and visitors. The housekeeper and gardener got the crude ones for the rooms where they worked and lived.
Recently, a friend moved into an old house in Rowayton that she and her husband lovingly restored . In updating its flow, they changed doors and needed more glass doorknobs to match the rest of the house. They found them on e-bay. The "new" old glass doorknobs fit in perfectly with the original ones.
When I got home, I was so excited that I browsed for glass doorknobs all over the internet. I wandered through etsy as well as other house-focused sites. Everywhere I looked, I was stunned by the abundance of magical doorknobs.
Many of the doorknobs had stories. One seller apologized for a slight violet hue in her doorknobs, seemingly unaware that some old glass ages like that?
One story grabbed me by the throat. The seller had a single, exquisite glass doorknob in perfect condition, purported to be from an old farmhouse in upstate New York. I imagined it as the sole indulgence of an owner who needed one bright touch of beauty in a hard way of life. I had to have that doorknob. I sent in a bid, won, and days later ripped open a brilliant glass doorknob packed with great care.
Now that I know how to find perfect doorknobs, I am empowered. We can live anywhere, restore more sad old houses or delight in move-in-ready cottages. I know where to get the perfect doorknobs to make our house into our home.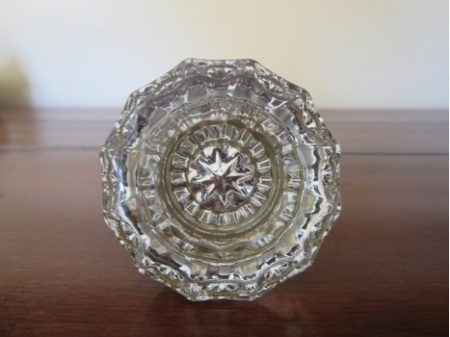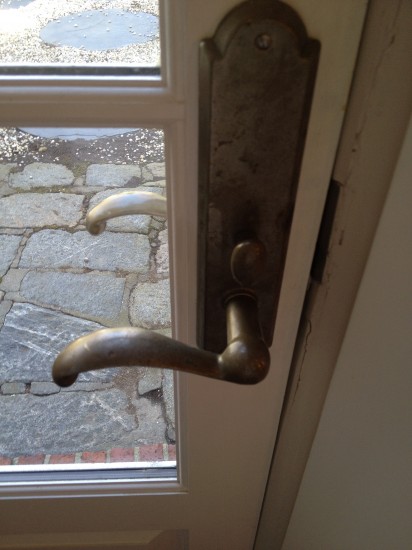 Thank you Louise for this blog highlighting the importance of doorknobs. Don't ever skimp on the details that can make all the difference in a home.
Tags: doorknobs, Sunswyck
Posted in On Our Minds | No Comments »
Friday, April 25, 2014
This has been such a strange Spring market.  We keep waiting for the "rush" and it just hasn't come.  There have been a few situations where houses came on and went to sealed bids right away – anything between $750,00-$1,100,000 – but mostly it is weeks before a house goes into contract. There are plenty of buyers out there, so sellers fret not.  Buyers have the luxury of looking… and are apparently still not feeling any sense of urgency. In the end, Darien is a good market for buyers and sellers.
There are some really fabulous houses on the market.
19 Sunnyside is an exceptional example 🙂 .
Also on the market again this Spring is 5 Seagate.  It was rented by a local decorator and it looks absolutely fabulous. (If you want to know who the decorator is, give us a call…she can transform your house too). This is a fabulous opportunity to be close to water, and everything else in town!  Asking $2,195,000.  Offered by Janine Tinken at Kelly Associates. (SOLD at $2,100,000 – 8/14)
7 Devon Road is a brand new listing (as of 4/25/14) that is certain to be a "must see" for all the first time homebuyers out there.  Do you remember Hilton Street, Ridgely or Fairview Avenue? They pushed the price tags on a sweet cape like this into the stratosphere. The demand is incredible! This is a fabulous house and shows beautifully. Let's see how the buyers react. Given the past few weeks there will be a line out the door. Asking $969,000 offered by Cathy Lawton at Kelly Associates. (SOLD at $985,000 – 7/14)
Switching gears a bit, 35 Sunswyck has come back to market.  It's been a few years since buyers in this price range have had the luxury of being able to choose this beauty. It is so special that we will have to write a piece just on the hardware in this house.  Truly exceptional hardware. However, these pictures will give you a good idea of just what we mean when we say 'special'. Asking $4,195,000. Another fabulous property offered by the Nannah's (Nan Peter and Hannah Burge) at Kelly Associates. (SOLD at $4,030,000 – 8/14)
228 West Avenue, asking $1,139,000 is tremendous value in a great location.  It is a very unique property with a lot of renovated space, and has very good out door space.  A great house with a good asking price.  There may be some conversation about being on a busy road, or that the pool is "as is", but come on people, Darien is running out of space, and some day very soon, this property is going to be the best thing that you ever considered.  If you are looking in this price range, you really need to look at, and consider this property.  LOVE IT! (SOLD at $1,090,000 – 7/14)
We did add a property to our Facebook page yesterday that is sublime.  It is offered through an agent at Halstead but they don't like it when we blog about their properties (are we stealing their thunder? really?). I actually think the agent would love for us to post is but we can't.   We do think it is sensational.  One of the most beautiful properties on the market for sure.  If you want to look at it, go to our facebook page.  Or even better, if you want to go see it, call us for a showing.
If any of the properties here are of interest to you, call us.  The weather is changing and the gardens are starting to bloom. It's a great time to look at real estate in Darien!
If you are currently working with an agent this is not a solicitation.
Tags: Devon Road, Seagate, Sunnyside Avenue, Sunswyck, West Avenue
Posted in Real Estate | No Comments »
PINEAPPLE IS A BOLD STATEMENT OF WEALTH, HOSPITALITY, AND WELCOME.
USEFUL ANYWHERE GENIAL GUESTS ARE GREETED AND ENTERTAINED.