Mags We Read
Mentioned In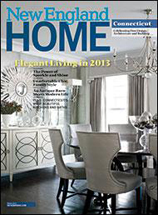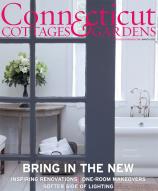 Posts Tagged 'Robert Kime'
Sunday, February 1, 2015
As we sit in the aftermath of what was not the"Blizzard of the Century", but in the freezing cold, there is every indication that the Spring market is upon us. Buyers are out and about. It's "house hunting season" again and nothing speaks louder to me than that quote from Miles Redd!  When you are out looking at properties remember that getting what you really want can happen.  Whether you are buying something that is move-in ready, or you are looking for a project, everyone's "best house" is out there. You just need to take that leap!
11 Huckleberry Lane, offered by Kate Balanoff through Houlihan Lawrence, is a classic and gracious colonial with six bedrooms, five full and two half baths generously spread out inside 7200 square feet.  Newly built in 2003, it has settled into its own and holds up its end of the bargain as a "classic".  Bring your kleenex; who knows, maybe you will get a good weep in!  Asking $3,395,000.
If you are looking for a good, big cry, call us.  We would love to help find the best house for you.  They say February 1 is the official start of the Spring market, but around here, it is always a good time to look and move into your new house!
If you are currently working with an agent/broker, this is not a solicitation.
Another option in your search might be
Tags: 11 Huckleberry, Houlihan Lawrence, lanterns, Miles Redd, Robert Kime, The Antique & Artisans Gallery
Posted in Real Estate | No Comments »
PINEAPPLE IS A BOLD STATEMENT OF WEALTH, HOSPITALITY, AND WELCOME.
USEFUL ANYWHERE GENIAL GUESTS ARE GREETED AND ENTERTAINED.