Mags We Read
Mentioned In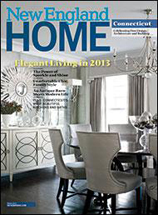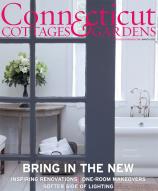 Posts Tagged 'rental properties'
Thursday, October 27, 2016
Our newest listing has hit the market this week. 25 Nearwater lane, built in 1935, is a traditional colonial that captures everything you can imagine when you think about "going home".  Big rooms and great "bones", architectural details (THE STAIRCASE!) and the ever important kitchen where everyone ends up hanging out  – it has it all here. The neighborhood of Noroton Manor offers water access for your boat, and tennis courts. Walking distance to all of that as well as the Blue Ribbon Hindley School. Offered through Houlihan Lawrence. Rented as of 12/1/16
This is truly a special house. We LOVE this house; there really is "good juju" here. It feels right when you walk in and we promise you won't want to leave. If you are in the market to rent a house that would make even Nancy Meyers proud, call us. Houlihan Lawrence is a phone call away to your new home away from home.
If you are working with an agent, this is not a solicitation.
Tags: Juliska, Mark D. Sikes, Noroton Manor, rental properties
Posted in Houses We Love, On Our Minds, Real Estate | No Comments »
PINEAPPLE IS A BOLD STATEMENT OF WEALTH, HOSPITALITY, AND WELCOME.
USEFUL ANYWHERE GENIAL GUESTS ARE GREETED AND ENTERTAINED.