Mags We Read
Mentioned In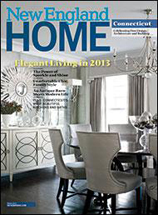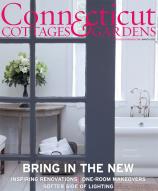 Posts Tagged 'CT&G'
Wednesday, March 14, 2012
Congratulations to Annie Mahoney of Darien (and Royle school mom ) on her signature style featured in Connecticut Cottages & Gardens (read whole article here).   Her style is a perfect union of modern and timeless. Look at those blue velvet chairs!
I have always been struck by Annie's sense of fun in her interiors.  There is always something a little unexpected and it always works.  Annie thinks outside the box, not afraid of using something that she picked up on the side of the road during spring cleanup and wrapping it in Cowtan and Tout. Her confidence should inspire us all!!  Congratulations Annie, and we look forward to more great things to come.
Annie helped us with the design of this blog and led us down our creative path (with the help of her IPhone app).  We credit her with pushing us to use what we love – that burnt orange on our Home Page.  On a side note, she is a wonderful, kind person, and an even better friend.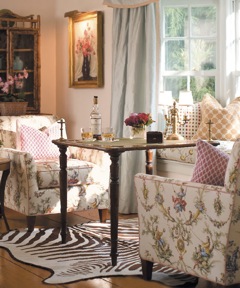 Tags: Annie Mahoney, CT&G, Darien decorators
Posted in Local Lusts | No Comments »
PINEAPPLE IS A BOLD STATEMENT OF WEALTH, HOSPITALITY, AND WELCOME.
USEFUL ANYWHERE GENIAL GUESTS ARE GREETED AND ENTERTAINED.