Mags We Read
Mentioned In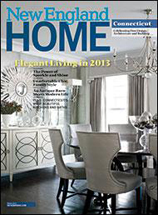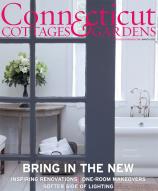 Posts Tagged 'Wilson Ridge'
Friday, February 8, 2013
The market is really heating up!  The pace is now running with "the bulls" and if you are serious about getting into the market, now is probably a good time.
A couple of new houses to consider:
15 WILSON RIDGE – Charming, four bedrooms, move-in condition.  What else would you want ?  A perfect solution for someone who wants to jump to a bigger space. It sits on a nice piece of property, privately tucked on the back of Wilson Ridge. This won't last. Listed by Sheree Frank at Kelly Associates. Asking $1,425,000.
15 SHIELDS – If you want an appointment to see this, get in line. I hear they are running back to back all week. This is an elegant and beautifully maintained house with access to a private tennis court and amenities that include snow plowing and road maintenance. Great grown up house with kid friendly space. Some good bang for the buck here. Listed by Sheree Frank at Kelly Associates. Asking $1,735,000.
2 BISHOPS GATE – This is a fabulous and authentic reproduction of the original 1773 house owned by the Bishops. Completely redone with top of the line materials and finishes. The house shows beautifully with the owners gorgeous fabrics and furniture. It is just off the Post Road, but they have well designed landscaping so you really don't know it when you are enjoying your summer evenings on terrace. Bring it on Frontgate. Here's to suburban living! Listed by Cathy Lawton at Kelly Associates. Asking $2,499,000.
If you are currently working with an agent, this is not a solicitation.
Tags: Bishops Gate, Shields, Wilson Ridge
Posted in Real Estate | No Comments »
PINEAPPLE IS A BOLD STATEMENT OF WEALTH, HOSPITALITY, AND WELCOME.
USEFUL ANYWHERE GENIAL GUESTS ARE GREETED AND ENTERTAINED.