Mags We Read
Mentioned In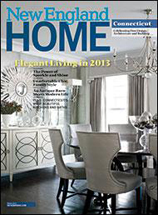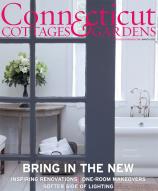 Posts Tagged 'Wee Burn Lane'
Tuesday, April 24, 2012
The ultimate suburban experience is now on the market.  Put down those Frontgate catalogs and look up to what might be all yours.  If you are in the market for special property, offering the bells and whistles rarely seen here, call us!  We can make your dreams come true only 35 miles from Manhattan at 20 Wee Burn Lane (5 bedrooms, 4 full baths, 3 half baths)  offered through Kelly Associates, asking $4,750,000.
What this "ultimate experience" brings to the table is the unique space you will have for all your toys.  Lets get right to it… check out the garage!
EVERY MAN'S DREAM
Once you have opened the door to the garage, you realize that you are 'not in Kansas anymore'.  Immediately, the over sized three car garage, with 14′ ceilings, that holds 6 cars with lift system sets the stage for a special experience. The Eagle XTL car service/storage lift will allow for a full sized SUV to fit underneath; or your Porsche.  The garage doors are 10′ high x 9′ wide to accommodate a full boat trailer, storage shelves and rack system for bikes, kayaks and other fun stuff.  In addition, there is a utility sink to go with the full size tool bench, ZAP commercial door openers (no overhead motors) and last, but not least,  radiant heat in the concrete slab.
The interior of the house is equal in divine scale, and offers detail and luxury for a buyer looking in this price point.
To stay on topic, I will get  to the basement which is a continuation of what all sports enthusiasts would cry for.  Hockey lovers come one, come all (or any other sport, for that matter); the sports lockers, powder room with large stainless steel sink, the Dri-Tec waterproofing (20 yr guarantee) and the Polymer textured floor coating (epoxy) will not disappoint.
If you are currently working with an agent, this is not a solicitation.
Tags: Wee Burn Lane
Posted in Real Estate | No Comments »
PINEAPPLE IS A BOLD STATEMENT OF WEALTH, HOSPITALITY, AND WELCOME.
USEFUL ANYWHERE GENIAL GUESTS ARE GREETED AND ENTERTAINED.