Mags We Read
Mentioned In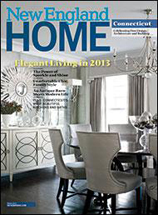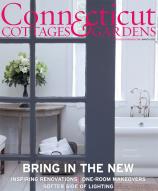 Posts Tagged 'Tory Hole'
Tuesday, December 11, 2012
10 Tory Hole Road should be on your radar if you are out looking this Spring for something special.  It is beautifully renovated, and expanded in the most discreet way. This house is the perfect opportunity for someone who wants the best of both worlds: room for kids, dogs and "stuff " as well as a "grown up" and gracious lifestyle.  No detail is overlooked!  Situated in a private and well sought after neighborhood of Delafield Island, the 1930's house has  5 bedrooms/4 1/2 baths, slate roof (which we love) approximately 5200 square feet, and is offered at $2,950,000.  Listed by Kate Balanoff and at Kelly Associates.
If you would like to see this property, please call us.
If you are currently working with an agent, this is not a solicitation.
Tags: Delafield Island, foundation plantings, Tory Hole
Posted in Houses We Love, Real Estate | No Comments »
PINEAPPLE IS A BOLD STATEMENT OF WEALTH, HOSPITALITY, AND WELCOME.
USEFUL ANYWHERE GENIAL GUESTS ARE GREETED AND ENTERTAINED.