Mags We Read
Mentioned In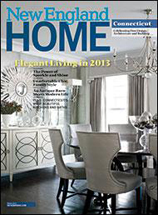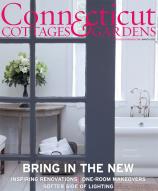 Posts Tagged 'Suzanne Kasler'
Friday, June 21, 2013
After a while, walking into a house that has all the "bells and whistles", and the proverbial "decorated and clean look", makes no impression; it's hard to distinguish one house from the other. Why is one better than the other? Not sure.
But, as we turned in to 3 Nolen Lane  I started to hear Handel's Messiah blast through my head…"Hallelujah…Hallelujah!"  (If you haven't sat to listen to that lately, now would be a good time). 5 bedrooms/ 6 full baths/ 2 1/2 baths, gorgeous pool, terraces, two fireplaces, cedar shingle roof, and a beautiful property. Depending on the tone you want to set with the decorating, I am thinking either Suzanne Kasler or Henrietta Spencer-Churchill would create a fabulous and livable space here.   Asking $2,925,000 by Sheree Frank at HOULIHAN LAWRENCE. SOLD AND CLOSED.
The architect Jan Vink built three or four of the quintessential Connecticut colonials on this street. Now, all these years later, they are still oozing curb appeal.  Its a fabulous street with lots of "residential eye candy".  If you are in the market for something that stands out, you need to see this. Please call us if you want to see it.  We would love to show you this property.  (And no, I won't make anyone listen to Handel's Messiah!)
If you are currently working with an agent, this is not a solicitation.
Photos curtesy of Suzanne Kasler and Spencer-Churchill Designs
Tags: 3 Nolan Lane, Henrietta Spencer-Churchill, Marvin Gardens, Suzanne Kasler
Posted in Gardens, On Our Minds, Real Estate | No Comments »
PINEAPPLE IS A BOLD STATEMENT OF WEALTH, HOSPITALITY, AND WELCOME.
USEFUL ANYWHERE GENIAL GUESTS ARE GREETED AND ENTERTAINED.