Mags We Read
Mentioned In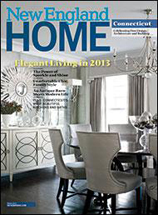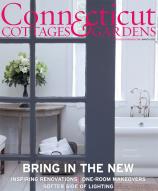 Posts Tagged 'Richard Scofield Historic Lighting'
Thursday, March 21, 2013
The Architectural Digest Home Show is upon us again. I went last year but cannot go this time so I decided to repost my blog from last year. This is an awesome event not to be missed!
Last week my friend invited me to the Architectural Digest Home Design Show at Pier 94 in New York City.  I had no idea what to expect but it really exceeded anything I imagined it would be.  I was in love with EVERYTHING!  The only thing I needed was a house to build or renovate.  Doors, lighting fixtures, windows, carpets, bath and kitchen fixtures….you name it and it was there.  Another thing that was there were all the "Bloggers"!  I suddenly realized that I was one of them and let it rip.
We started out by crashing a party and drinking a glass of champagne.  That really got us going.  It was a good thing they did not actually let us buy anything otherwise I would been heard the words "Mrs. Swift, that will be $80,000".  Had I run into Celerie Kemble they would have had to call security.  We ventured upon the La Cornue exhibit.  What a work of art their ranges are. It was there that I met Joanne Hudson.  I have ordered all my Emma Bridgewater from her at JoanneHudson.com and she was actually hosting the La Cornue exhibit….what a small world.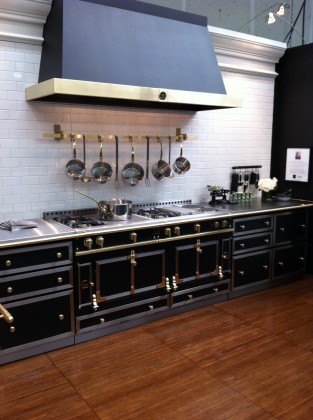 Then we visited the Dining by Design exhibit (diffa.org) which featured over 40 table settings by various companies and designers.  It was so fun to imagine having a dinner party on almost all of them.  Here are some of my favorites.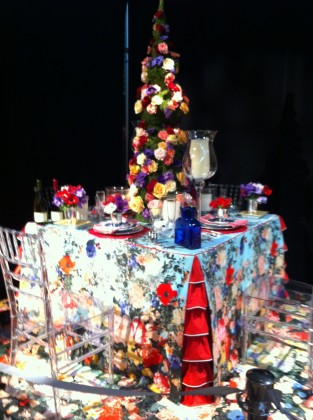 Wild Chairy reminds me of Chairloom and takes antique pieces and reupolsters them in beautiful and modern fabrics.
I finished off by visiting the Farrow and Ball booth to discuss the Exterior Paint door contest and was given some suggestions for my very own exterior paint makeover.  More to come on this but what do you think?
Tags: AD Home Design Show, Audrey Sterk Design, diffa.org, Farrow and Ball, La Cornue, Richard Scofield Historic Lighting, WIld Chairy
Posted in On Our Minds | 4 Comments »
PINEAPPLE IS A BOLD STATEMENT OF WEALTH, HOSPITALITY, AND WELCOME.
USEFUL ANYWHERE GENIAL GUESTS ARE GREETED AND ENTERTAINED.