Mags We Read
Mentioned In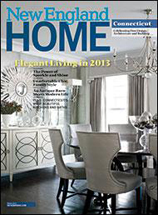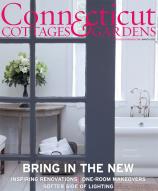 Posts Tagged 'Meg Braff'
Wednesday, March 23, 2016
What a treat to have more new listings that are equally appealing yet so different.  And, on opposite sides of town which reinforces how great all the neighborhoods are here in Darien.
Hallelujah! The Connecticut Colonial is not entirely dead and gone to the massive, new construction Darien has seen so much of in the last ten or fifteen years (not that we haven't liked a few of the new houses).  11 Point O'Woods is that charming Connecticut Colonial. Very authentic and lovely. Very well taken care by its owners who clearly understand how to combine chic and charm.  Great wall paper and fabric throughout the house gives you all the "new" you need! Love this house.  Listed by Halstead, asking $1,795,000. Four bedrooms, four and one half baths, situated on about an acre. LISTING CANCELLED
121 Leroy also just came on – listed by Linda Malpass – and it's a fabulous "in town" option.  Perfectly situated to walk to restaurants, the Darien train station, and Tilly Pond Park. Renovated, fresh and ready to go with a terrific back yard. A perfect house to get your feet wet here in Darien.  Four bedrooms, two and one half baths Asking $1,275,000. SOLD
Lots to see out there.  If you are interested in going out and looking, call us.  We would love to show you some of the great inventory on the market now.
If you are currently working with an agent, this is not a solicitation!
Tags: Graham Veysey, Meg Braff
Posted in Real Estate | 1 Comment »
Thursday, February 21, 2013
Classic Connecticut colonial is what comes to mind when you think about real estate in Darien.  19 Briar Brae delivers just that.  SO tidy, SO nicely set up, and and a BRAND NEW FAB MASTER BATH!  (We haven't seen one of these since Oak Park).  The light was pouring in throughout the house on the morning I saw it.  Yes, even in January/February you feel the light streaming in. The house sits high on the hill, and has a terrific FLAT yard.  Consider this 4 bedroom 3 1/2 bath house if you want something absolutely move-in ready.  Asking $1,749,000. Listed by Ellen McCue at Kelly Associates. THIS PROPERTY HAS AN ACCEPTED OFFER AND IS NOT BEING SHOWN.
It so rare to find a place that you can just move into and start decorating.  The possibilities are endless.  The other bonus here is that it is a straight shot up to New Canaan's Waveny Park, and Elm Street shopping.  Kind of nice to have Darien's conveniences and New Canaan so easily accessible.
The Spring market is heating up so get a move on!  Check this one out if you are looking for a house with lots of  space (and bathrooms!  there are 3 1/2!).
If you would like to see this house, please call us.  We would love to show it!
If you are currently working with an agent, this is not a solicitation.
Tags: Briar Brae, Brunschwig & Fils, Mary McDonald, Meg Braff, Oomph
Posted in Real Estate | No Comments »
PINEAPPLE IS A BOLD STATEMENT OF WEALTH, HOSPITALITY, AND WELCOME.
USEFUL ANYWHERE GENIAL GUESTS ARE GREETED AND ENTERTAINED.