Mags We Read
Mentioned In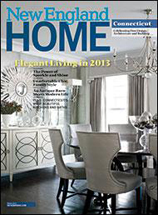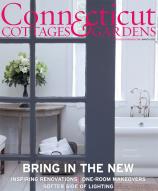 Posts Tagged 'Contentment Island'
Thursday, September 20, 2012
86 Delafield Island – 4 bedrooms/3 1/2 baths, asking $5,950,000,  This house really deserves its own "homage", but since we are talking about The Waterfront, we have to start with this superior new Kelly Associates listing. Really one of the more splendid settings in town, and a house to go with it. The bones, the bones, the bones.  If there is a house on the market with views and great bones, this is the house. It will undoubtedly be renovated by its new owners, but this is one of those houses that brings childhood at Grandmother's to the front of your mind. Houses like this don't come on all the time. It is absolutely fabulous.  And ,by the way, it has a terrific pool and jacuzzi with views that might leave you floating for hours!
22 Searles– Built in 1908!  No wonder I love this house.  I have always said "give me a house built in the early 1900's and my heart will go pitter-patter".  High ceilings, thick plaster walls, wide doorways, all pieces to the puzzle of a house with substance.  It shows really well – the interior feels heavily influenced by Michael Smith, it's all pulled together beautifully.  This impressive Mediterranean house on Scott's Cove has 5 bedrooms/5 1/2 baths, a pool, a guest house. Asking $4,995,000 through Kelly Associates.
112  Pear Tree Point – 5 bedrooms/4 !/2 baths, a total of 7462 square feet, asking $7,350,000 through Kelly Associates (no longer available).  We talked about this house when it first came on the market.  At the time we thought it was important to point out the special features outside and ALL THE STONE WORK!  But, now it is important to point out that this is a beautifully thought out house built to perfection. Oh, and don't worry about your golf game, because you will be working on it in the game room where you will have your very own simulated course!  Designed by Mac Patterson, this is one of the more sophisticated houses on the market.  The details – down to the crushed shell drive way – will not be missed by the MOST DISERNING buyer.
25-27 Brush Island – Think about how nice it is to be out of the fray, then think how nice it would be to experience that in Darien!  That is exactly what life on Brush Island will offer you and this property has several options to consider.  1. Buy the whole thing and work with the two existing houses and the lots to make one fabulous compound. 2. Buy the older house on its lot and either renovate or rebuild.  3.  Do the same with the newer house and its lot. 3. Potential for a subdivided third lot.  There are many possibilities here to consider. Deeded access to Long Island Sound, private beach front and tennis court. Total acreage is 3.27.   What ever it is, you end up with a real gem of a property and a lovely, low key location with beach and privacy. 6 bedrooms/ 3 1/2 baths, asking $7,350,000 through Kelly Associates.
If you are currently working with an agent, this is not a solicitation.
Tags: Contentment Island, Michael Smith, Noroton Bay, Scott's Cove
Posted in Real Estate | No Comments »
PINEAPPLE IS A BOLD STATEMENT OF WEALTH, HOSPITALITY, AND WELCOME.
USEFUL ANYWHERE GENIAL GUESTS ARE GREETED AND ENTERTAINED.