Mags We Read
Mentioned In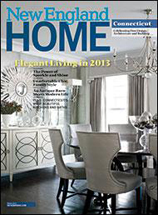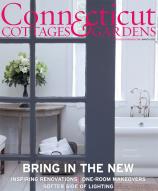 Posts Tagged 'Albert Hadley'
Sunday, January 27, 2013
I came across an article in New England HOME (current issue) that showcased a house in nearby Southport, CT.  It's no wonder it caught my eye; the owner worked with Albert Hadley, and the Hadley influence runs throughout. Luckily for us, Albert Hadley lives on though the eyes of a few very talented decorators for true inspiration.  Check out this is livable, unpretentious and fabulous home.
The story was produced by Stacey Kunstel. Photography by John Gould Bessler/Interior Design by Parker Rogers, Parker & Co.
Really like this magazine.  There are several fantastic articles this month worth a look.  The website is www.nehomemag.com.  Check it out!
Tags: Albert Hadley, New England HOME, southport home
Posted in On Our Minds | No Comments »
PINEAPPLE IS A BOLD STATEMENT OF WEALTH, HOSPITALITY, AND WELCOME.
USEFUL ANYWHERE GENIAL GUESTS ARE GREETED AND ENTERTAINED.