Mags We Read
Mentioned In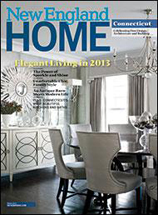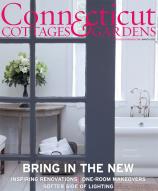 Posts Tagged '123 Middlesex'
Tuesday, May 10, 2016
Lately I have been following Rita Konig's columns in House & Garden, ELLLE Decor, and a few other of my favorite books. Rita's website highlights her undisputed talent in the design world – not to mention her sensational taste making style. She is a perfect choice for creating cozy chic and comfortable interiors which instantly brings to mind 123 Middlesex Road.  You may remember a few years ago it was on the market and was in need of some thoughtful renovations.  Today, it is back on the market in full glory with a new floor plan and terrific updates.  This just seems like a 'no brainer' if you are looking in this price range. Listed by Houlihan Lawrence and asking $1,115,000. THIS PROPERTY IS CURRENTLY NOT ON THE MARKET
There are so many reasons to go look at 123 Middlesex. Come out with us.  We would love to show you.
If you are currently working with an agent, this is not a solicitation.
Photographs courtesy of ritakonig.com
Tags: 123 Middlesex, Rita Konig
Posted in Real Estate | No Comments »
PINEAPPLE IS A BOLD STATEMENT OF WEALTH, HOSPITALITY, AND WELCOME.
USEFUL ANYWHERE GENIAL GUESTS ARE GREETED AND ENTERTAINED.