SISTER PARISH DESIGN is coming to Darien 10.25.12
We are so pleased to launch our first Real in Darien event with Sister Parish Design.  There is no doubt that the influence Sister Parish (Mrs. Henry Parish II) has had in the design world has seeped into our own philosophy at Real in Darien.  Susan Bartlett Crater writes in her book, Sister Parish Design – On Decorating, that "the most important legacy of my grandmother Sister Parish is not solely in the realm of wonderful "taste", but rather in the love of domesticity and the desire to create places within which families will laugh, escape and ultimately love." That quote from Susan's (and Libby Cameron's) book precisely describes our approach when helping people find a new house.  There is nothing more satisfying than getting to know a customer and finding a property that matches their needs and dreams – finding the house that is their "escape" and where their families will create their lives.
The recently launched Home Collection incorporates Sister Parish Design's fabric patterns and aesthetic to home staples. Laminated trays and dust pans, napkins and tablecloths, desk and travel accessories, tote and duffle bags, notebooks, as well as dog leashes, collars and beds bring the whimsy and imagination of Sister Parish Design into every aspect of life and home.  All will be on display and available for purchase. We have chosen the beautiful home at 593 Hollow Tree Ridge Road, available through Kelly Associates, for this wonderful event.  Doors will open at 11am, and stay open until 3pm with a light lunch served. And then again from 6:30-9pm with wine and hors d'oevres. 10/25/12.
Susan Bartlett Crater and Libby Cameron, partners,
  Sister Parish Design
It will be a sensational trunk show.  We are certain you will agree so don't forget to mark your calendars!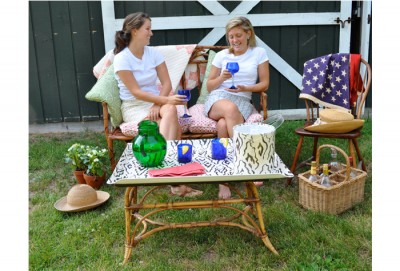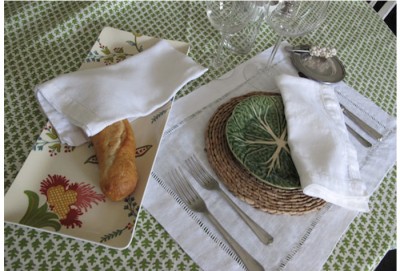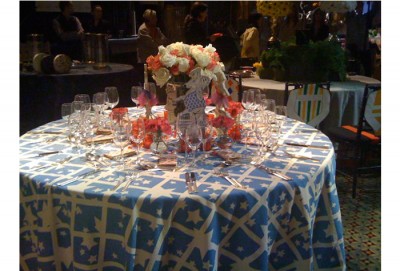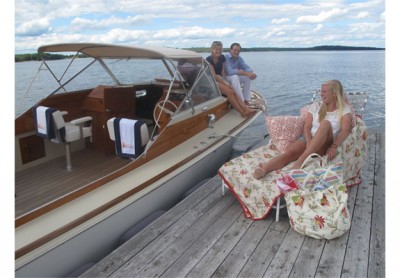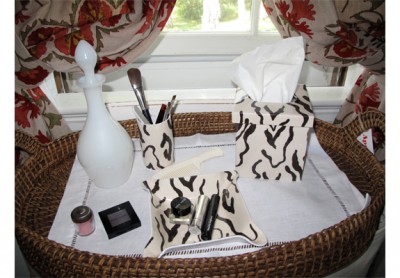 A Bit of Background:
Sister Parish, the long time partner of Albert Hadley, ran her design firm for 60 years known as Parish-Hadley.  As one of the great American decorators, Mrs. Henry Parish II continues to influence todays top decorators and those of us who love to create our own interiors.
"Sister Parish's granddaughter Susan Bartlett Crater, and Libby Cameron, Sister Parish's protégé and colleague, founded Sister Parish Design in order to bring Mrs. Parish's favorite materials and prints to the general public. Susan and Libby have designed a collection of fabric inspired by the designs Sister loved and used in decorating her own houses. Their recently launched home collection provides an additional way to add charm and whimsy to any setting."
(All images and some text used are from the sisterparishdesign.com site.  Check it out.  You will also love the fabric and wall papers available through your favorite decorator!  In addition, quotes and references are from the book, Sister Parish Design – On Decorating or from the web site.)