Middlesex Makeover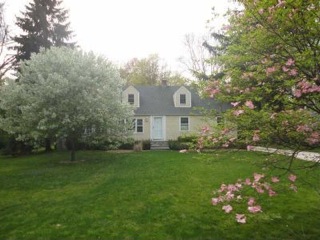 Have you noticed lately what is going on all along Middlesex Road?  Home after new home has been popping up between Noroton Avenue and Leroy Avenue. Just recently a small red house was bought, and just like that, a gorgeous large home has taken its place. I sense another opportunity coming up at 327 Middlesex Road, just across from Leroy Avenue. Yes, someone can buy this cape and live happily ever after but a more realistic scenario is a builder buying it and putting up a $2mm+ home.
327 Middlesex Road is listed at $849,000 through (who else) Amy Barsanti at Kelly Associates.  We all know that this is one of our favorite locations….close to the Middle and High School, and the center of town so it is a matter of time before this property is snatched up.
If you are working with an agent, this is not a solicitation.