Heaven on Hollow Tree
We knew it was coming, and we were lucky to preview this 1920's house at 593 Hollow Tree Ridge Road, down at the end of a lovely country driveway. Asking $2,800,000 through Kelly Associates, be the first in!
We have talked about front doors before and this will be no exception.  This is a door!  Heavy, wide, and laden with much love – check out the door knocker.
Imagine the shock when we walked in and saw THE WALLPAPER.  It is THE WALLPAPER that inspired us to use the pineapple as our own signature at Real in Darien. Something about this particular pineapple is quite perfect.  And It is just the appetizer for the rest of the house.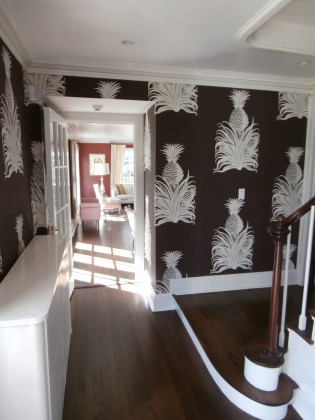 It is all in the details… the wide staircase, the beautifully proportioned second floor landing, the old hardwood floors, the french windows in the living room, the shutters, the terrace that wraps around the sunroom and bucolic garden out back.  The sun light that pours into the living room, even the linen closet at the top of the stairs is "old school": doors and draws inside the closet.  No, you cant keep her fabulous furniture, but you can create your own paradise here as Hannah has over the years. This is a very special house and will make the next owners very happy.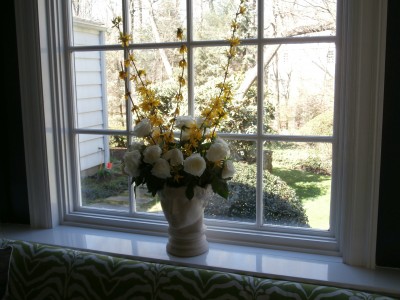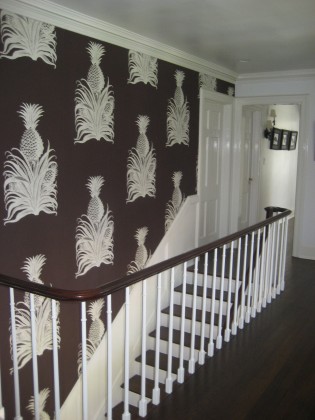 Don't miss this opportunity to live in a home with such timeless elegance.  Call us for a showing of this once in a lifetime spot.
If you are working with an agent, this is not a solicitation.