Go for the Bull's Eye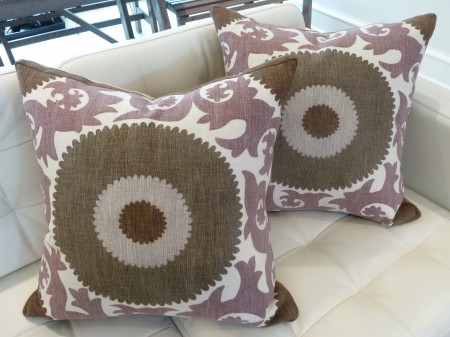 Ready to put some "pop" in your spring?  Then aim well and target these Ryan Studio pillows. I love the cool purple and brown color combination and the playful design blends in beautifully with numerous styles. The photograph clearly captures the quality and fine woven linen of the pair. Purchased from Good Food Good Things and in perfect condition, the pillows' dimensions are 21 x 21 and each is selling for $200.  Now that the Easter treats have vanished, let the eye candy satisfy!
E-mail mymfaulkner@optonline.net for assistance.