A Beauty in English Oak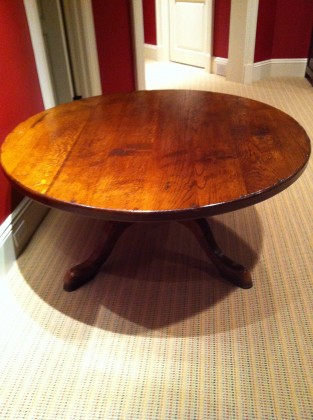 Happy 2013 and cheers to some great new inventory to browse. Today's offering is a lovely English Oak table, perfect for many settings, but ideal in a roomy foyer. I can see the fresh flowers and stack of chic books on it now. The dimensions are 48″ diameter and 20″ height.  What's nice about this piece is its versatility in style. Whether you have a bucolic country barn to furnish, a seaside cottage to fill or classic living/family room to decorate, this fits the bill nicely, aesthetically and financially.
Price:  $800
E-mail mymfaulkner@optonline.net for assistance.
This item is no longer available.