Mags We Read
Mentioned In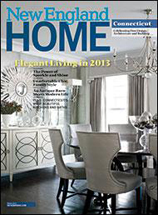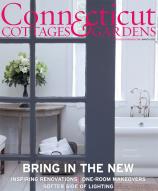 Posts Tagged 'Belgian Block'
Tuesday, March 5, 2013
If you are a customer who is looking for a truly magical experience, looking for landscaping that goes beyond the classic colonial rose garden, or peony bed, you must see 86 Nearwater Lane. Spring is almost here and gardens are on our minds.  This house will get anyone with or without a "green thumb" in the mood!  Listed by Megan Melhope at Kelly Associates, offered at $2,795,000.
The house is more than 6000 square feet.  It has 5 bedrooms, 5 full baths and 3 half baths, and a total of 14 rooms all within a unique floor plan that offers lots of entertaining space. The expected top of the line custom kitchen and finishes throughout the house were not half as impressive as the basement/utility room that is as clean and tidy as battle ship.  Needless to say this house is meticulously maintained.  What agents like to call "move in condition" .  We like to say  "just bring your decorator"!
If you are currently working with an agent, this is not a solicitation.
Tags: Belgian Block, Stamford Antiques & Artisians Center
Posted in On Our Minds, Real Estate | No Comments »
PINEAPPLE IS A BOLD STATEMENT OF WEALTH, HOSPITALITY, AND WELCOME.
USEFUL ANYWHERE GENIAL GUESTS ARE GREETED AND ENTERTAINED.