Mags We Read
Mentioned In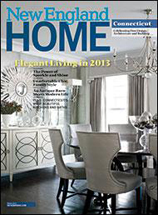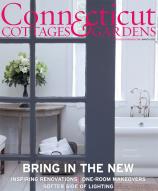 Posts Tagged '496 Hoyt Street'
Wednesday, October 12, 2016
We are so happy to show you our new exclusive at 496 Hoyt Street in Darien. This house brings together a chic space and a fabulous opportunity for anyone looking to move right into a wonderful home that combines old and new, modern finishes and the glowing patina of a 1910 Farmhouse. Three bedrooms, three full baths, great outdoor space, a separate two car garage and convenient to both Darien and New Canaan's shopping and trains. Asking $729,000. through Houlihan Lawrence. SOLD
If you have been looking for "that house", the one that clearly distinguishes itself in the price point, this is "that house".  If you would like to see it, call us.  Don't wait!
If you are working with an agent, this is not a solicitation.
Tags: 496 Hoyt Street, House Beautiful
Posted in Houses We Love, Real Estate | No Comments »
PINEAPPLE IS A BOLD STATEMENT OF WEALTH, HOSPITALITY, AND WELCOME.
USEFUL ANYWHERE GENIAL GUESTS ARE GREETED AND ENTERTAINED.